A quick look at the
 

Asheville Realty Group

 

home buying process:
GET PRE-APPROVED
From knowing what you can afford to being more attractive to sellers, this step is essential.
CHOOSE YOUR AGENT
One whose personality meshes with your own and whose experience can work in your favor!
GET INFORMED
Learning about the current market conditions will give you a leg up when looking for a house.
START HUNTING
We'll take note of your requirements and start searching for properties that fit the bill!
FIND YOUR HOME
Consider what's important to you when choosing an area like schools and commuting time.
MAKE AN OFFER
We'll draw up an offer and negotiate on your behalf.
COMPLETE INSPECTION
Home inspections will ensure the home doesn't have any costly defects.
MOVING DAY
Congratulations! You purchased your dream home! Pick up your keys and start moving.
DO YOU NEED AN AGENT?
Most of the homes you'll be viewing will be listed by a  Realtor. The sellers will have hired someone to represent their best interests and you should have the same. When it comes to negotiating, buyer's agents know how to negotiate on your behalf. A buyer's agent's priority is making sure you as the buyer get the best deal for the best home.
PRE-APPROVAL
Mortgage pre-approval should be your first step when you start the home buying process. If you are pre-approved, it means that a lender has stated that you qualify for a mortgage loan based on the information you have provided.
WHY SHOULD YOU GET PRE-APPROVED?
You'll know what you can afford
You'll be more appealing to sellers
Realtors will know you are serious
There is zero cost to you
MAKING AN OFFER
SO YOU FOUND "THE ONE". HERE'S WHAT YOU NEED TO KNOW ABOUT MAKING AN OFFER ON YOUR DREAM HOME :
The time has come to make an offer. You'll need to decide the terms and conditions of what you want to offer the Seller (price, closing date, conditions, etc.) Don't worry, we'll walk you through everything. 
If yours is the only offer, we might want to include some conditions like financing and home inspection, if we are in competition it's wise to remove any conditions (especially in a seller's market) to make your offer as competitive as possible. 
Making an offer is an exciting and stressful event but we'll help you choose the best strategy to get you the home you want.
OFFER ELEMENTS
PRICE
The price you are willing to pay for the home. We will help you understand the market and what to offer.
DEPOSITS
Due Diligence is a non-refundable fee paid directly to the seller for a due diligence period. Earnest Money shows good faith you intend to close.
TERMS
Terms include the total price offered and the financing details.
CONDITIONS
Conditions are items that must be completed or fulfilled before the closing.
INCLUSIONS/EXCLUSIONS
Your offer may be contingent on certain items being either included or excluded in the sale.
CLOSING
The day the title of the property is legally transferred and the transaction of funds finalized.
UPFRONT COSTS
MOVING COSTS – Moving supplies, renting a truck, and booking movers.
CLOSING COSTS – This includes attorney fees, appraisal, lending fees, pro-rated taxes, title insurance, and etc.
DOWN PAYMENT – Varies but Conventional ones require 3% at minimum.
FEES AND TAXES –

 

These include real estate taxes and fees charged by the city, county, state, or federal government.
 

ONGOING COSTS
Landscaping + yard work
Decks and siding maintenance
Maintaining the HVAC system replacing air filters
Pest treatments and prevention
Replacing batteries in smoke and carbon monoxide detectors
BUYERS CHECKLIST
Once under contract you agent will help orchestrate the following:
Providing contract to the attorney and lender (if applicable)
Drop off earnest money to the closing attorney
Drop off due diligence money to the seller
Schedule inspections (all are optional)
Home
Pest
Radon
Well
Septic
Survey
Additional Systems: Roof, HVAC, Electrical, Plumbing, Structural
Things to consider:
Noise / lights (train tracks, airports, MAMA helicopter)
Steep slope, flood plains
Registered environmental sites
HOA restrictions, fees
Property taxes
Megan's law
Future developments
Roads/highways
Easements / shared driveways / right of ways
CLOSING CHECKLIST
Once under contract your agent will help orchestrate the following (continued):
Negotiate repairs within due diligence period
Secure home owners insurance
Schedule utilities to be transferred into your name
Do your final walk through
Preparing for the closing
Review the closing statement (1 to 2 days prior to closing)
Plan for the closing (either remote with a notary or in person)
Make sure you have your driver's license
Schedule the wire. BE AWARE OF WIRE FRAUD… never wire funds without calling the attorney first
Close and Celebrate!
FAQ
DO I HAVE TO PAY ANYTHING TO MY REALTOR?
Usually, real estate commissions are paid by the Seller and are split between the agent who represents the Seller (the 'listing agent') and the agent who represents the Buyer (the 'buyer's agent').
WHAT IS THE BEST TIME TO BUY?
As soon as you have money saved for your downpayment and are ready to take on the responsibilities of home-ownership. If you already own a home the best time to buy is when you are ready. Often your lifestyle will dictate when you should move ie. your kids are off to college, or your family is growing and you need more room.
SHOULD I BUY OR SELL FIRST?
It depends on whether or not you can afford to carry 2 mortgages which could occur if you find your new home before your current home sells.
DO I NEED PRE-APPROVED FINANCING?
Getting pre-qualified is one of the first steps in buying a home. We wouldn't want to waste your time, or the seller's time by showing You a home that's not within Your budget or having no idea what our price range is.
WHAT IS A DUE DILLIGENCE FEE?
Due diligence is a fee paid directly to the seller and is non-refundable. The buyer can back out during the due diligence period and only lose this fee. All inspections and appraisals need to be done within the due diligence period.
WHAT IS AN EARNEST MONEY FEE?
Earnest money is on the line after the end of the due diligence period through the close date. If a buyer terminates within this time frame they lose both due diligence and earnest money deposits.
DO I REALLY NEED A HOME INSPECTION?
A little investment up front can potentially save you lots of money down the road. An inspector will make sure there aren't any serious issues with your home before buying.
DO I NEED TO ATTEND CLOSINGS?
In this post Covid day many closings happens remotely or as "mail aways". If you are doing a remote closing your documents will likely need to be signed in front of a notary, and you need to plan to build in enough time to overnight documents by the close date.
IS A CLOSING DATE SET IN STONE?
Closing dates are often moving targets, and most of the time merely a suggestion. It is good to know this and prepare to be flexible should unforeseen items come up.
KIND WORDS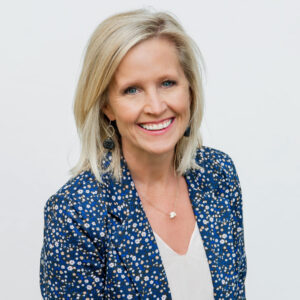 Hadley tenaciously worked on my behalf during a ten month closing process; due to inheritance laws it became more complex than any of us dreamed! However, Hadley's forthrightness and experience persevered and she successfully landed my dream property for me.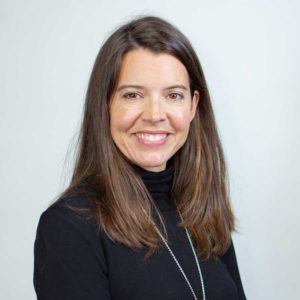 Absolutely fantastic job! Emily's ability to communicate, negotiate, and manage, places her above her peers. She goes above and beyond what is traditionally expected of a real estate agent, which immediately solidifies trust in her abilities. We highly recommend her, to all.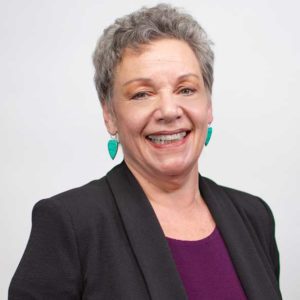 Sara was not the first realtor we worked with on our journey to find our new home. However, she was our last and thats because her dedication, expertise and responsiveness was untouchable, consistent and a welcomed surprise!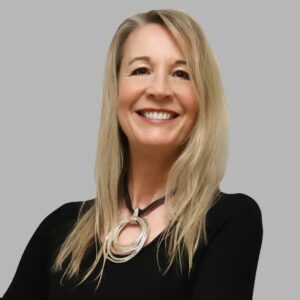 Lisa was great-she helped walked us through local laws and was very knowledgeable about the area and was super responsive to our requests! We were interested in condos as a potential rental property and also looked at potential land purchases. She offered advice, guidance, and connected us with local builders and contractors to help with some of our inquiries.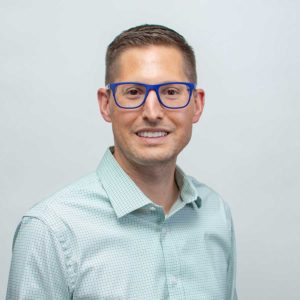 I worked the seller side of a transaction with Christian. He was great to work with – responsive, kept us informed throughout the process and reasonable due diligence negotiations. Thanks Christian!
     Dina went above and beyond for us. As out of state buyers, we knew we had to be quick if we found a house we liked. Dina was able to preview several houses and give us a tour virtually. With her help, we were able to find our dream North Carolina mountain house.