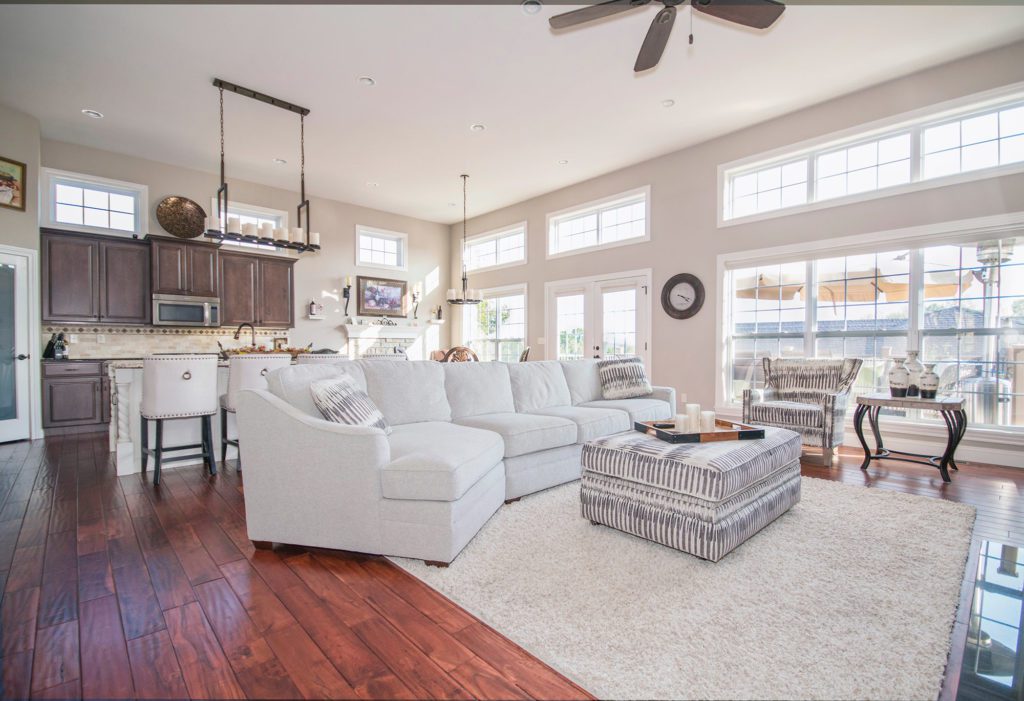 A home is a big purchase! You want to be sure the home you're about to buy is in good condition, right? Conducting a good quality home inspection is an inexpensive way to detect up-front problems that might be in need of repair now or in the future. Even if you think you've just found your "dream home," don't skip the home inspection process. This will not only save you money but also headaches!
Asheville Realty Group, a local boutique Asheville real estate company is dedicated to providing assistance to buyers and sellers. Our real estate agents understand the Asheville NC area and are ready to help you find your perfect home. Read on to get our insight into the importance of a home inspection and what you should consider!
Asheville Real Estate + Home Inspections
A home inspection is an overall examination of the condition of a property. Inspections will help a home buyer to understand exactly what they are about to purchase and give them insight into the quality of the home. While there are many different types of inspections you may want to conduct, here a just a few of the basic areas covered:
Structural evaluation
Electrical
Plumbing
Roofing
Exterior exam
HVAC condition
Insulation and ventilation
Yard drainage
When looking for homes for sale in Asheville NC, it's important to also consider a few other inspections and test:
Radon Test: Radon is a colorless/odorless radioactive gas that occurs naturally in soil. It is considered highly hazardous to our health which is why it's so important to understand the radon levels in the home you are about to purchase. Radon levels can naturally fluctuate in Western North Carolina, so it's wise to test for high levels before making a purchase.
Termites & Pest Tests: Termites and other wood-destroying bugs can cause structural damage to a property. These tests check for common signs of damage before it's too late.
Septic Inspection: The average life of a septic system is about 25 years but leaks and damage can occur at any time! It's too risky to skip a thorough septic inspection so you can be aware of any leaks, overflows, corrosion or other major issues.
Water Inspection: Whether the home you're about to buy is running on well water or city water, testing the water is a factor you won't want to miss. Water inspections test for bacteria, metals and nitrates. These water issues could lead to plumbing build-ups or worse—health problems.
For Sellers – The Pre-Inspection
If you're in the market to sell a home in Asheville, conducting a pre-inspection gives you the insight into your home before you list it. This process will give you the confidence to list your home at a fair price, lets you be aware of any issues (if there are any) and gives you more negotiation power.
About Asheville Realty Group
Asheville Realty Group is located in the heart of Downtown Asheville, surrounded by the Blue Ridge Mountains. We are your local Asheville connection servicing the towns of Arden, Asheville, Black Mountain, Candler, Fairview, Leicester, Mars Hill, Hendersonville, Fletcher, and Weaverville to just name a few. As an independent group, our brokers combine their experience from successfully closing hundreds of transactions every year. Asheville Realty Group specializes in out of town customers, looking to relocate to Asheville, NC.
Get in touch with us today by filling out the form below or give us a call at 828-252-1910
Contact Form
We would love to hear from you! Please fill out this form and we will get in touch with you shortly.