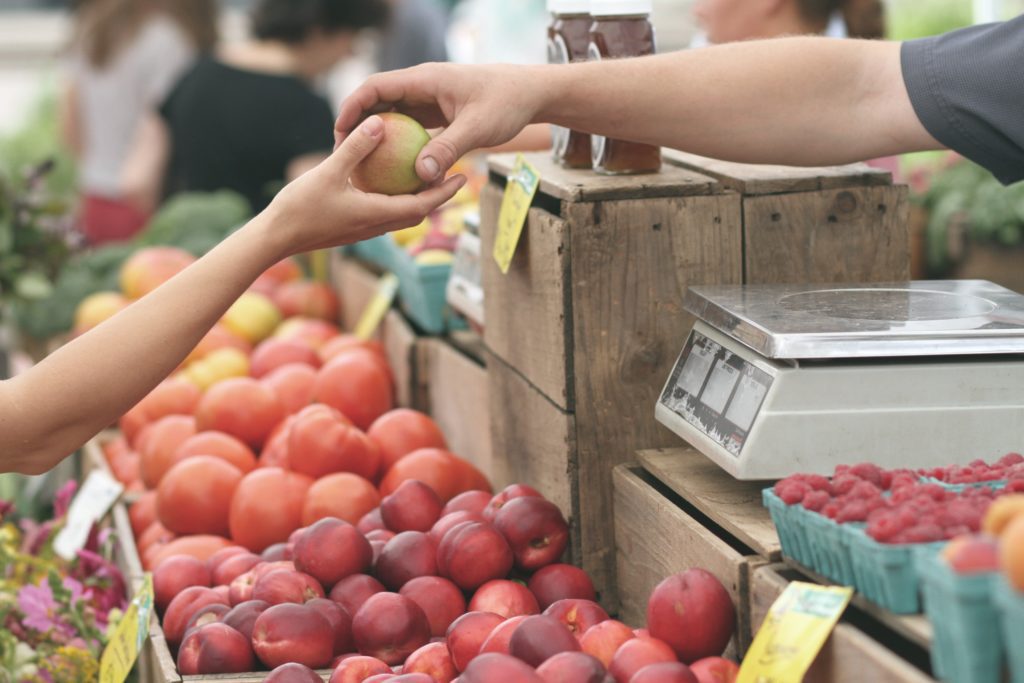 The summer warmth brings tasty local fruits and vegetables to the Asheville area. It's the best time of year to buy fresh produce to eat, can, or freeze for the winter months. There are a number of farmers markets with lively environments going on in Asheville every day of the week. Many have live music, treats, and fun for the whole family.
Here are some of our favorite Farmers Markets in Asheville worth checking out.
River Arts District Farmers Market
Wednesdays 3 to 6 pm
175 Clingman Ave.
Open from May 2 through November 21, 2018, the River Arts District Farmers Market always has a wide variety of local fruits, vegetables, bakery, meats, eggs, plants, and herbs. You'll often catch live music while you stroll through the market.
North Asheville Tailgate Market
Saturdays 8 am to 12 pm
3300 University Heights
A great place to spend your Saturday morning, the North Asheville Tailgate Market has a varied selection of local produce items. This market runs from April 7 to November 17, 2018, and offers a full range of sustainably produce, meats, eggs, cheese, honey, bread, prepared foods, and crafts. There are over 40 vendors to shop and find quality food and goods.
Saturdays 8 am to 12 pm
54 N Market Street
Located in the heart of Downtown, The City Market offers fresh produce, live music, cooking demonstrations and food tastings from local chefs. This market runs in the summer months from April to October from 8 am to 12 pm. It also has winter hours in November and December from 9 am to 12 pm. This market has a South location that is open on Wednesday afternoons in Biltmore Park Town Square.
West Asheville Tailgate Market
Tuesdays 3:30 – 6:3 0pm
701 Haywood Rd.
Located in funky West Asheville, this market features produce, meats, cheese, breads, plants, flowers, handmade items and more. They always have live music and prepared food, making it a great place to shop. This market is located within short walking distance to some of West Asheville's finest coffee shops, restaurants, and other health food stores.
Daily 8 am to 6 pm
570 Brevard Rd
Open year-round, this daily market is located indoors and features local produce, fruits, mountain crafts, jams, bakery, plants and other farm fresh items. This market sits on 36 acres with a beautiful panoramic view of the mountains and Biltmore Estate.
About Asheville Realty Group
Asheville Realty Group is located in the heart of Downtown Asheville, surrounded by the Blue Ridge Mountains. We are your local Asheville connection servicing the towns of Arden, Asheville, Black Mountain, Candler, Fairview, Leicester, Mars Hill, Hendersonville, Fletcher, and Weaverville to just name a few. As an independent group, our brokers combine their experience from successfully closing hundreds of transactions every year. Asheville Realty Group specializes in out of town customers, looking to relocate to Asheville, NC.
Get in touch with us today by filling out the form below or give us a call at 828-252-1910
Contact Form
We would love to hear from you! Please fill out this form and we will get in touch with you shortly.