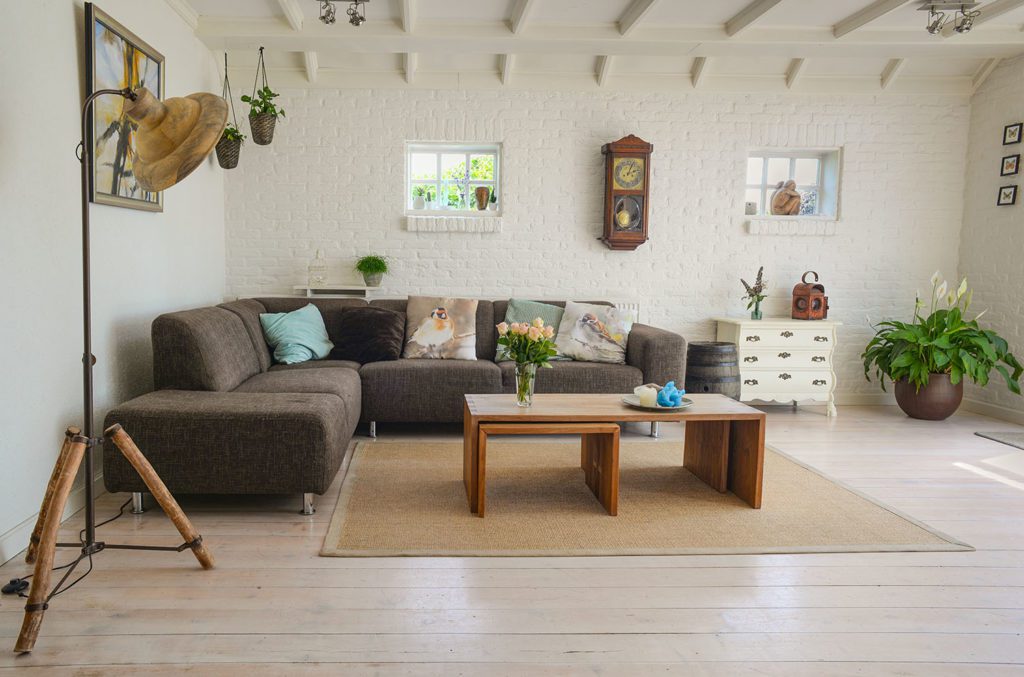 If your preparing to sell your home, it's time to roll up your sleeves and get to work! There is so much more to selling a home than placing a "For Sale!" sign in the front lawn, especially if you're looking to get a good price.
Before you put your house on the market, we've got a checklist to help you with prepare your home to list. Some of these are pretty easy tasks while others take extra effort, but all can make a huge impact.
Curb Appeal – The exterior of your home says a lot about the way a home has been maintained. It can create a lasting impression when your potential buyer drives past the house or views the images online. It shows that the property is well cared for and gives the interested buyer a reason to check out the interior of the home. Make minor repairs, sweep or shovel walkways, place flowers on the front porch, and remove any festive lighting/décor.
Declutter & Clean – Removing unnecessary items from your living areas makes your home look larger. Organize and pre-pack any items that you don't regularly use to give your home a spacious feeling. Clear out storage areas as well, because having ample storage space is usually a top item on a buyers list.
Depersonalize – You want your potential buyer to be able to picture their family living in your property. Keep your decorations neutral – think "model home" so your buyer has a better chance of connecting themselves to the home. Start by removing family photos, memorabilia, and collectibles.
Add Some Green – Adding plants is a simple way create a welcoming environment to your home. You could also add a bouquet of fresh flowers or a fruit bowl on the kitchen counter for a similar effect.
Furniture & Lighting- The placement of your furniture helps with positive presentation. Walk through your home and keep in mind the natural traffic and flow of a buyer walking through each room. Keep in mind the amount of furniture you have in each room, how it's placed, and the condition. Turn on all lights for photos and showings. Lighting helps to highlight the features of your house.
Updates & Repairs– Take a look at your home and determine what repairs might be necessary. Buyers are more likely to pay more for a home that does not require any work and has been well taken care of. Repair any small items like loose handles and hardware, ensure permanent light fixtures are working properly, and repair any issues with doors and windows.
Neutral walls- Most buyers want a move-in ready home, and this likely includes the color of the walls. Neutral walls are easy on the eyes, while bright colors can turn a buyer off. Think about the last time your walls have been painted and if they are in need of a fresh coat of neutral paint. Remove any wallpaper, repair holes/cracks, and put a fresh coat of paint on the ceiling to really give your rooms a fresh look.
This list will help you think more like a buyer when getting your home ready to sell and to retain as much equity as possible!
Get in touch with one of Asheville Realty Group's trusted agents today!
About Asheville Realty Group
Asheville Realty Group is located in the heart of Downtown Asheville, surrounded by the Blue Ridge Mountains. We are your local Asheville connection servicing the towns of Arden, Asheville, Black Mountain, Candler, Fairview, Leicester, Mars Hill, Hendersonville, Fletcher, and Weaverville to just name a few. As an independent group, our brokers combine their experience from successfully closing hundreds of transactions every year. Asheville Realty Group specializes in out of town customers, looking to relocate to Asheville, NC.
Get in touch with us today by filling out the form below or give us a call at 828-252-1910
Contact Form
We would love to hear from you! Please fill out this form and we will get in touch with you shortly.