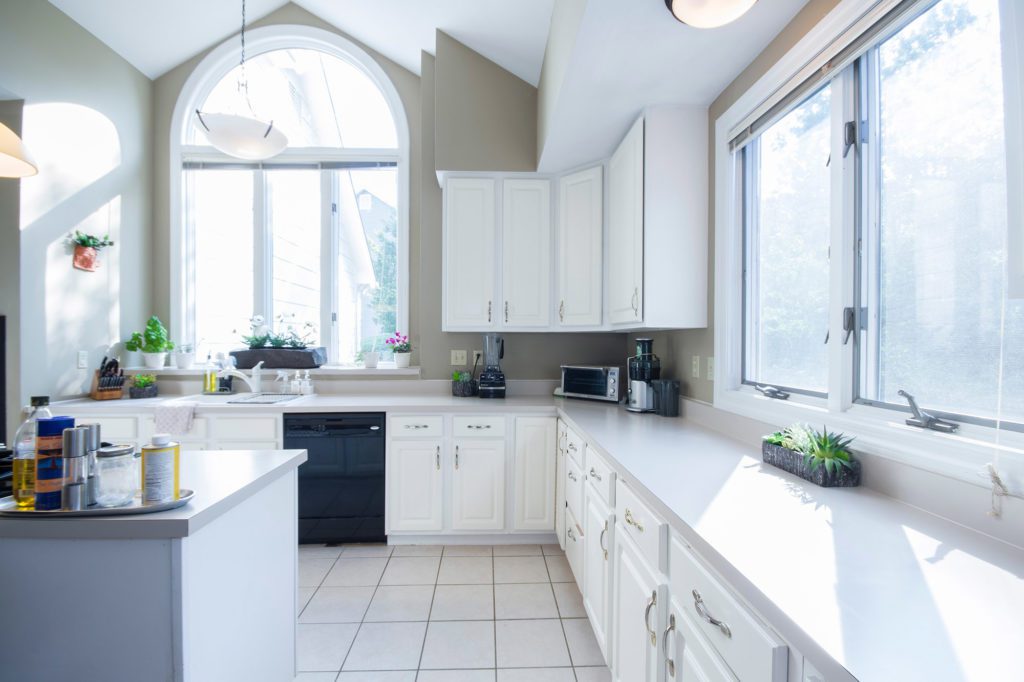 When you think "rainforest," you probably imagine tropical destinations along the equator. Asheville North Carolina is surrounded by the Appalachian Mountains, which are actually considered a temperate rainforest. The wet, humid climate can be a cause for mold and mildew problems in homes in Asheville. Since moisture is the main culprit for growing mold, it's important to track down how excess moisture is getting into your home before anything else.
As one of the top Asheville real estate companies, we've seen our fair share of mold and mildew in homes. We've got some tips on how to eliminate it for good! Read on to get our insight and comment below if you have any other tips.
Asheville Real Estate + Mold and Mildew
Mold and mildew thrive in warm, moist conditions. The first step in eliminating mold and mildew from your Asheville home is to evaluate any source of unwanted water. Check for leaks in your roof, dripping pipes or gaps around your showers and tubs. Double check that your outside walls and windows are weather tight. If rain has the ability to sneak through cracks around windows or doors, this could be the cause of mold or mildew growth.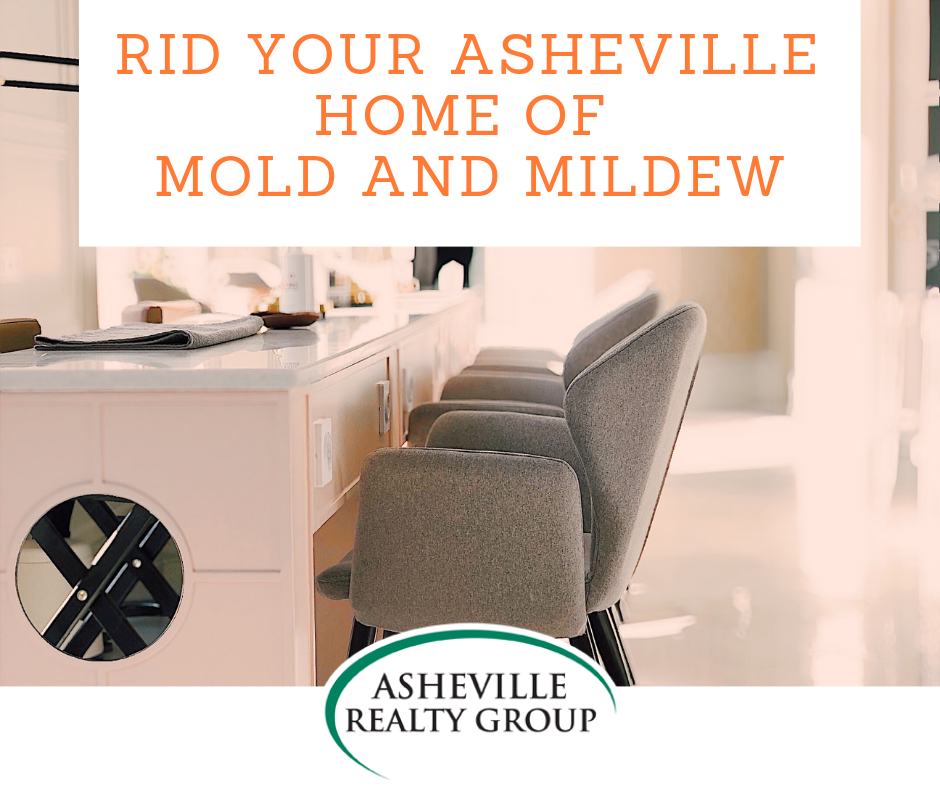 Monitor Humidity Inside
Start tracking the humidity level inside your home using a humidity monitor, like this digital humidity gauge indicator. Humidity levels should not exceed 60% inside as this amount of humidity promotes mold growth. Here are a few things you can do lower the humidity level in your home:
Run the air conditioner
Install a dehumidifier
Use vents and fans
Cleaning
There are multiple ways to clean small amounts of mold and mildew. Always be sure to wear property cleaning gear such as gloves and goggles to protect yourself. Here are just a few cleaning solutions to try:
Bleach and warm water: Mix one cup bleach for every gallon of warm water. Dip a bristled brush into the mixture and scrub the affected area. Always dry the surface and much as possible once you are done.
Vinegar: Pour white or apple cider vinegar into a spray bottle and spray directly on moldy surfaces. Scrub area with a brush to thoroughly clean.
Borax: Mix one cup of borax with a gallon of warm water. Dip a brush into the mixture and apply directly to moldy areas. This mixture should only be used on non-porous surfaces such as tiled bathrooms and kitchens.
Baking soda: This natural cleaner is highly effective to clean mold. Apply baking soda directly to the mold and allow it to penetrate then wipe with a clean cloth.
Call a Professional
For serious mold problems—anything over 10 square feet—it's best to get in touch with a local professional. Large amounts of mold can be very hazardous to your health, so it's not something to mess around with! A professional will use effective cleaning agents and have the knowledge to help you rid your Asheville home of mold and mildew for good!
About Asheville Realty Group
Asheville Realty Group is a boutique brokerage firm offering full-service real estate services. We have locally experienced agents who specialize in residential homes, luxury homes, country-side acreage and everything in between. We love Asheville and the surrounding mountain communities that we call home!
We are located in the heart of Downtown Asheville, surrounded by the Blue Ridge Mountains. We are your local Asheville connection servicing the towns of Arden, Asheville, Black Mountain, Candler, Fairview, Leicester, Mars Hill, Hendersonville, Fletcher, and Weaverville to just name a few. As an independent group, our brokers combine their experience from successfully closing hundreds of transactions every year. Asheville Realty Group specializes in out of town customers, looking to relocate to Asheville, NC.
Get in touch with us today by filling out the form below or give us a call at 828-252-1910
Contact Form
We would love to hear from you! Please fill out this form and we will get in touch with you shortly.