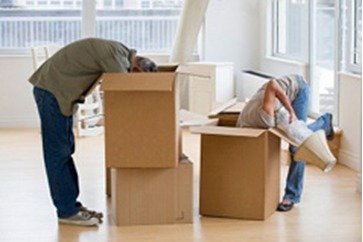 Seniors on the Move
Leave the stuff behind and keep the memories…
Whether you live in New York City now or want to move here, NYC is the place that everybody is flocking to. The over 60 population in NYC is expected to hit 1.8 million by 2030 according to the census bureau.
Seniors on the move are looking to New York City. NYC is turning into an adult playground that everyone looks forward to living in. The latest trend today is to wait for your children to leave the nest and then run not walk to Manhattan rather than Florida. People are moving from the suburbs and other boroughs even from homes in Florida, when they found that Florida was a playground but offered little in the way of a cultural, easy to get around, lifestyle.
As a real estate sales person for the last 33 years this is part of a more recent trend, and there are many different scenarios.The baby boomers are in their second childhood, which is a different attitude than their parents had. If they live out of town, they might start with a pied-a-terre, then buy a full time home.  The people that already live in NYC are very often thinking of scaling down from much larger properties, which could be their biggest asset.
THERE ARE MANY WAYS TO TAKE THE PAIN OUT OF DOWNSIZING
The kids are gone, the house is too large, one person has died, or financially they no longer want to support a large home. "So what should I do now?" This is a very emotional move for most people. As a realtor I have held many a hand. If the object is to sell the property, you have to focus on how best to get the most out of this asset the easiest way possible.
The first thing to do is assemble your team. You need an accountant, attorney and a real estate broker.  If your children are nearby they may like to be included. Next, ask your broker if you should renovate any portion of the home, should you discard a lot of things. When I know what the situation is, I suggest they call Lorri of Transitional Guardians. She is the most organized individual you could ever meet. Between us we assist the owner in deciding what should stay when you are selling, what is good for staging and what will look great in your next home. Lorri is then able to dispose of unwanted items and ship the rest. Only when the property is ready and looking its best, will we put it on the market.
The day has finally arrived and we are ready to market the property. Your team will definitely reduce the stress and produce quality results.