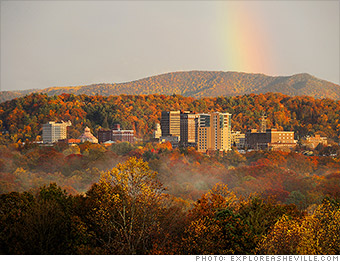 So are science, and technology, and entrepreneurial ism, and venture capital, and risk, and vision, and social good, and  . . . well, just about every ingredient you need for a decidedly innovative and human-centered culture.  In fact, it's not at all far-fetched to think of this small city, nestled in the Blue Ridge mountains of North Carolina, as an emerging Silicon Valley.  Or, quite possibly, the city is creating a new model of how innovation cultures can operate in the 21st century.
Nowhere is this emergent innovation and vision more apparent than at
The Collider
, Asheville's newly opened research, commercialization and meeting space dedicated to bringing together science, innovation and business to solve climate challenges.  More than a meeting space, more than an incubator or accelerator, The Collider is really an idea made manifest, a physical place and a real and virtual network for "strategic collisions" to occur between business and science.  It is an idea that is going to introduce dreams to the world.
Film Locations
…The feature movie "Three Billboards Outside Ebbing, Missouri" is being filmed in several locations near Asheville, including
downtown Sylva
(mostly May 2-20, 2016). The movie has an impressive list of stars and will be released sometime in theaters in 2017. They will also film near Black Mountain.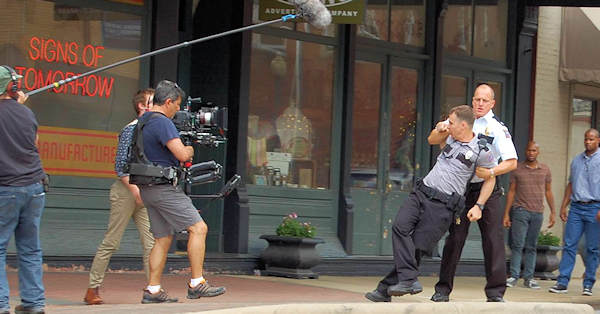 Many locals enjoyed watching the filming on Main Street. Above, Sheriff Woody Harrelson restrains Deputy Sam Rockwell. Woody was very accommodating for photos and chatting with fans between takes.