ASHEVILLE REAL ESTATE MARKET
So much information, so many angles, so many changes…
Let us break it down for you!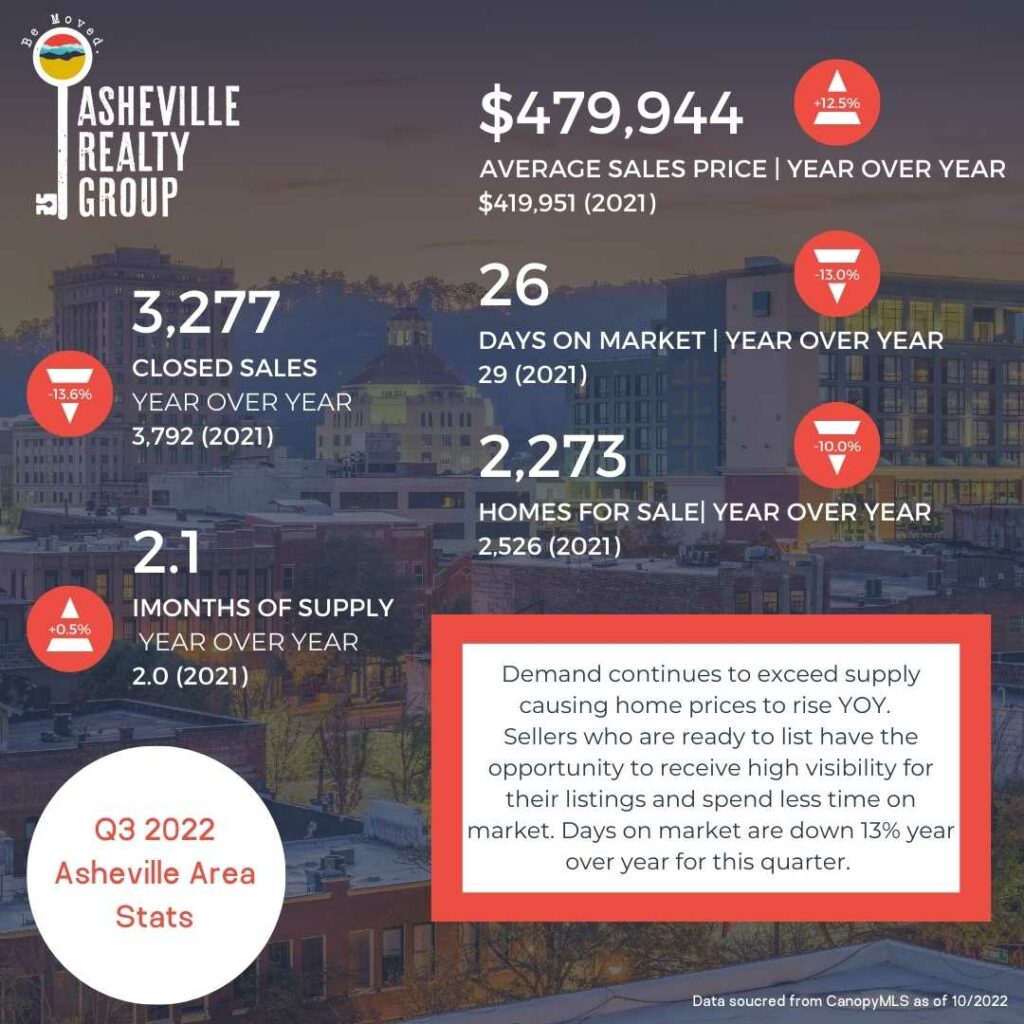 ❓ The number one question we keep hearing is are prices dropping?? And the short answer is no, not in the Asheville real estate market, anyway. Year over year the prices have increased 12.5%. We are seeing a slight drop from where prices were during the summer but so far they are holding steady through October.
📉 Although prices are staying above last year closed sales and total volume are declining. Inventory is still low in the Asheville area and affordability challenges have priced many buyers out of the market this year. Buyers who do succeed in purchasing a home are finding that the costs of home ownership have increased significantly, with monthly mortgage payments more than 55% higher than a year ago, according to the National Association of REALTORS®. Inventory remains lower than normal, and as the market continues to shift, experts project homes will begin to spend more days on market and price growth will slow in the months ahead.
Check out this detailed analysis from the Canopy MLS!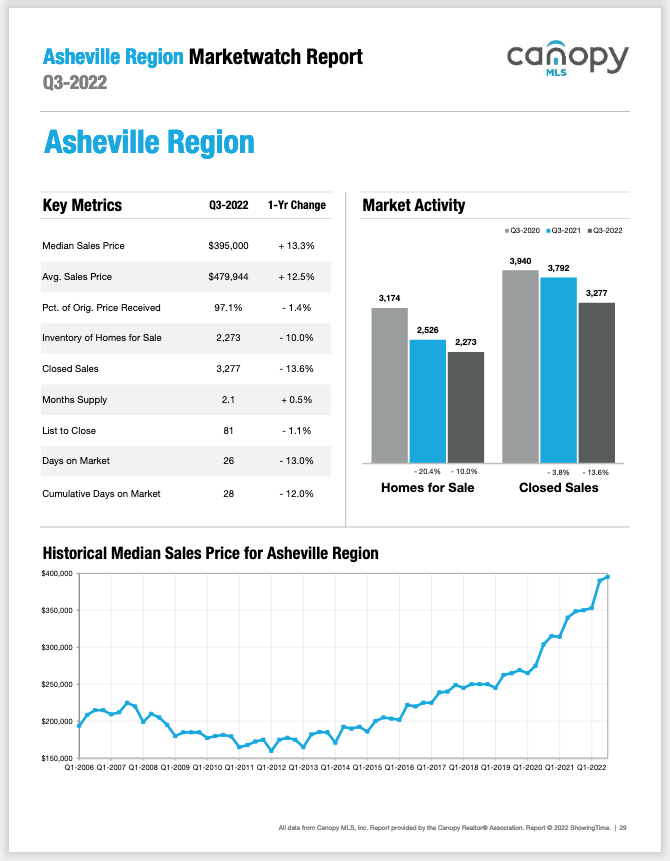 Contact Form
We would love to hear from you! Please fill out this form and we will get in touch with you shortly.
About Asheville Realty Group
Asheville Realty Group is a boutique brokerage firm offering full-service real estate services. We have locally experienced agents who specialize in residential homes, luxury homes, investment properties, country-side acreage and everything in between. We love Asheville and the surrounding western North Carolina mountain communities that we call home!