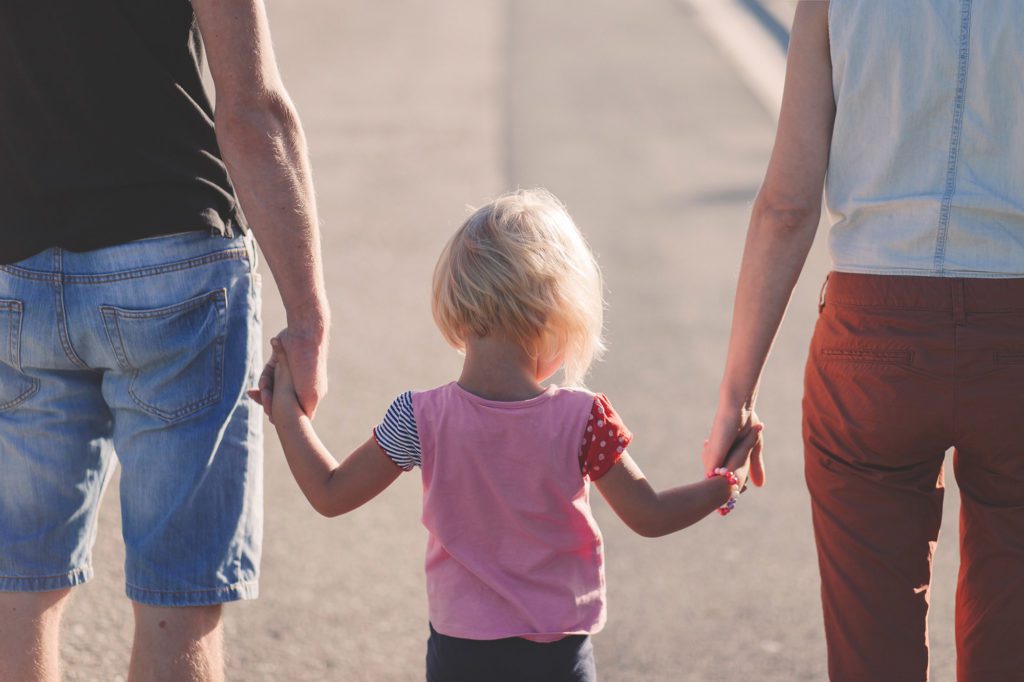 Buying a house is pretty exciting no matter what stage of life you're in. But, when you have kids in the family, it can add a layer of complexity to the process. Families with children have to understand the wants and needs of everyone—adults and kids. Not to fear—we've got a few tips to help you buy the perfect family house for sale in Asheville for you and your kids!
Include kids in your home search
Involving your kids in the house hunting process helps make moving more exciting! While we don't recommend taking your entire family to every home showing, it's important to involve them once you have a few possible contenders. You'll often get more insight and a better idea of what's important to every family member when the whole group is involved. If you all love the neighborhood, consider venturing out to lunch or local shops to get a feel for what daily life would be like!
Research schools
Before you even begin searching for homes for sale in Asheville, start by researching local highly-ranked school districts. You want to be sure that the schools you are interested in sending your children to—public or private—are within a reasonable distance of your new home. Check out our list of top Asheville schools right here.
Location matters
Along with looking at the proximity of good schools, the location of your home to other amenities, public transportation, the type of street you're on and what type of community is surrounding you is not to be overlooked! Picking the right location is just as important as the home itself.
House safety
Not all homes are kid-friendly! If you have small children, make sure the house is safe or can be easily child-proofed. A few items you'll want to take into consideration is open staircases, second level railings, ponds or swimming pools and fences. If there is not an easy and affordable way to remove hazards, cross the homes off the list.
Consider home size and layout
If you are planning to expand your family or just watch your kids grow up in your new house, take square footage and storage availability into consideration. This is smart for any new home buyer, but it's important to ask yourself if the home is big enough to accommodate future needs! Another factor to consider during the home buying process is the home's layout. Not only the number of bedrooms/bathrooms but also the size of the kitchen, location/levels of rooms and will you be able to still accommodate guests?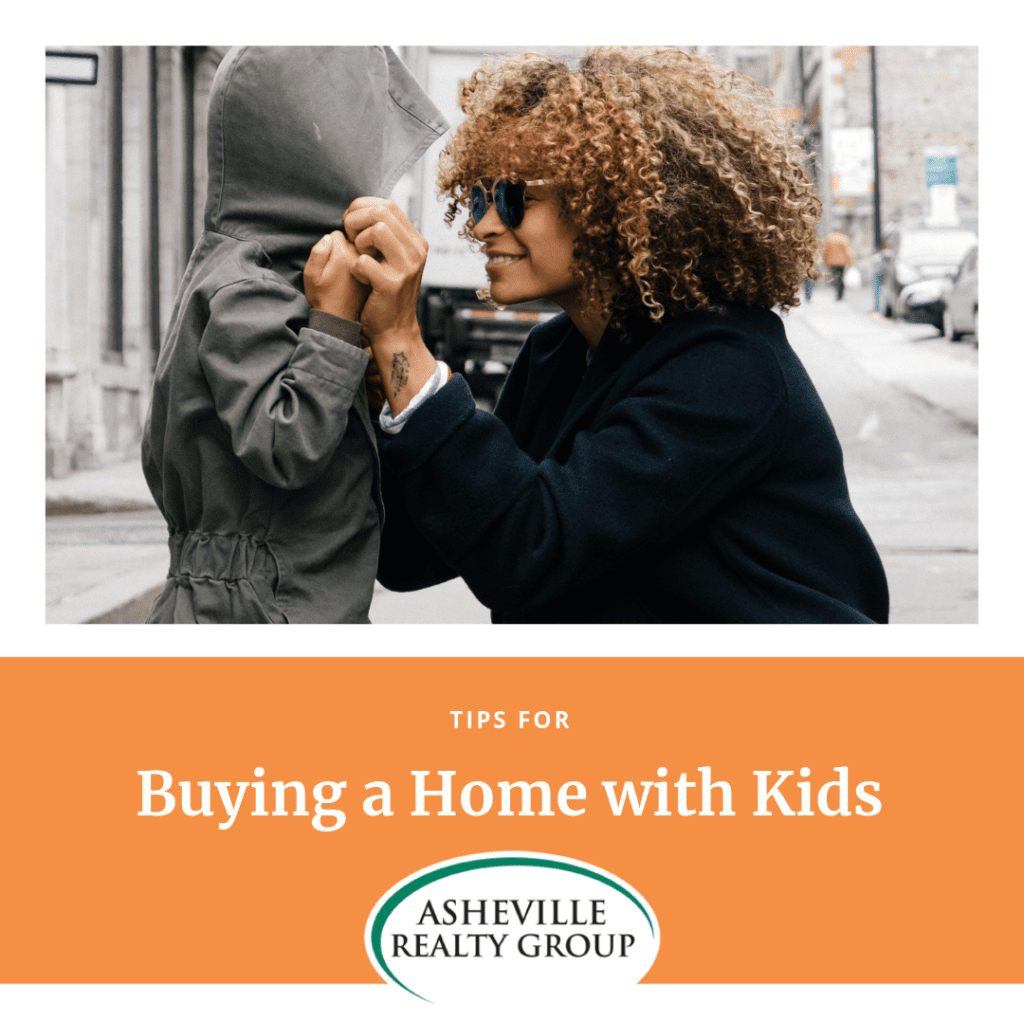 About Asheville Realty Group
Asheville Realty Group is a boutique brokerage firm offering full-service real estate services. We have locally experienced agents who specialize in residential homes, luxury homes, country-side acreage and everything in between. We love Asheville and the surrounding mountain communities that we call home!
We are located in the heart of Downtown Asheville, surrounded by the Blue Ridge Mountains. We are your local Asheville connection servicing the towns of Arden, Asheville, Black Mountain, Candler, Fairview, Leicester, Mars Hill, Hendersonville, Fletcher, and Weaverville to just name a few. As an independent group, our brokers combine their experience from successfully closing hundreds of transactions every year. Asheville Realty Group specializes in out of town customers, looking to relocate to Asheville, NC.
Get in touch with us today by filling out the form below or give us a call at 828-252-1910
Contact Form
We would love to hear from you! Please fill out this form and we will get in touch with you shortly.