sleeping quarters or sanctuary?
In 2020 we gained a new appreciation for our surroundings, especially with everyone in the family working and studying from home. Gradually we are getting back to normal, but hey – wouldn't it be nice to have a bedroom that doubles as a personal sanctuary in which to relax, refresh and regroup? Making a few simple changes can transform your bedroom into a personal retreat to be enjoyed any time of the day.
latest trends for bedrooms
canopy beds– A focal piece for the room, modern canopy beds are open and streamlined. The structure surrounding the mattress also lends to a "sheltered" feeling. And, they just look cool!
headboards – Headboards are a simple way to personalize your look without taking up space. Your headboard can add some pattern or texture to the room. You can purchase headboards in wood, metal, leather, fabric – or get creative and design your own.
comfy furniture – Consider adding a comfy chair near a window, where you can sink in with a good book or favorite movie. Or, just gaze out the window and enjoy the beautiful WNC outdoors.
paint for relaxation – Greens and blues are great relaxers. Choose your favorite and go for it. Paint is always a great update, and it's your room – do what you want!
mood lighting– Under-bed lighting and smart bulbs that dim can help set the calming (or romantic?) mood. And don't forget a candle or two.
Finally, you can freshen the look of the room by exchanging bedding, area rugs, window treatments with modern styles and natural materials. Simple changes can encourage you to take a break from distractions, escape the stresses of working or learning from home, and rest in your tranquil bedroom oasis.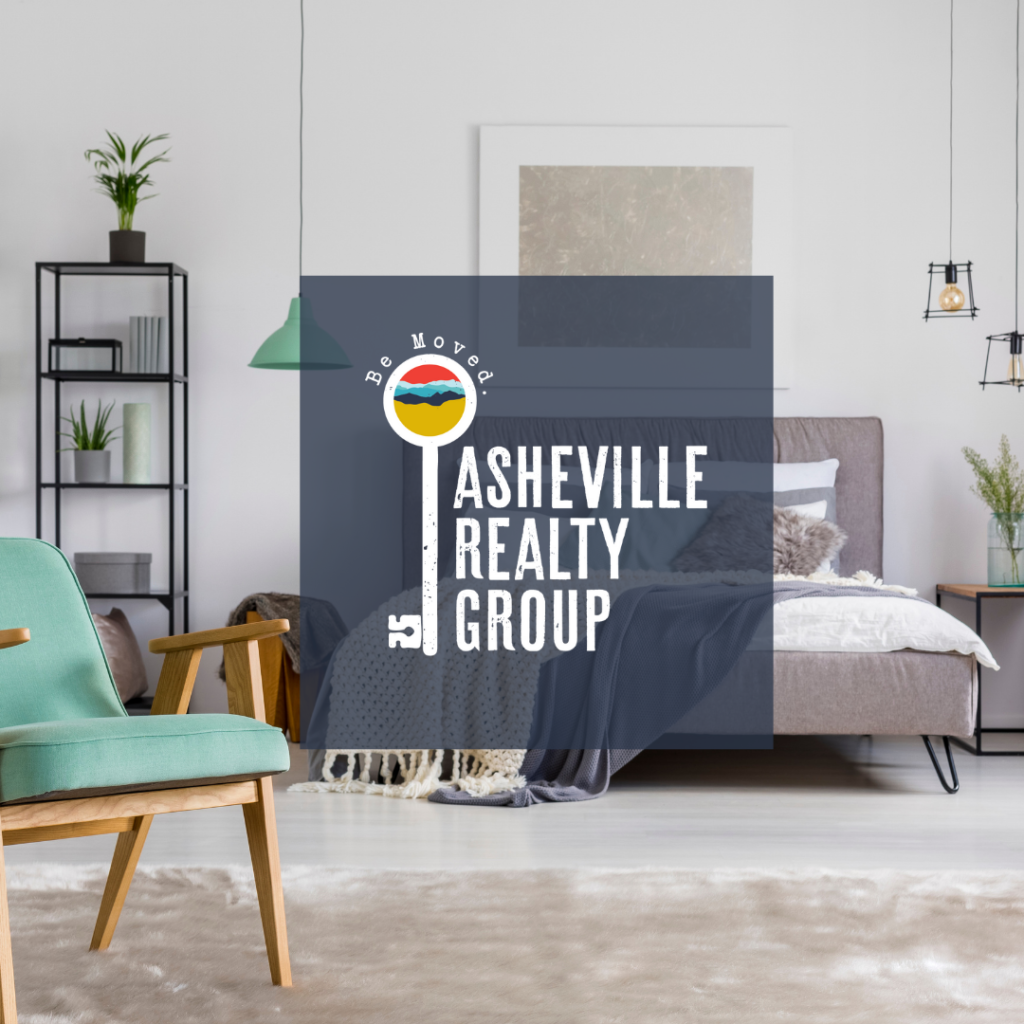 about Asheville Realty Group
Asheville Realty Group is a boutique brokerage firm offering full-service real estate services. We have locally experienced agents who specialize in residential homes, luxury homes, country-side acreage and everything in between. We love Asheville and the surrounding mountain communities that we call home!
Get in touch with us today by filling out the form below or give us a call at 828-252-1910
Contact Form
We would love to hear from you! Please fill out this form and we will get in touch with you shortly.