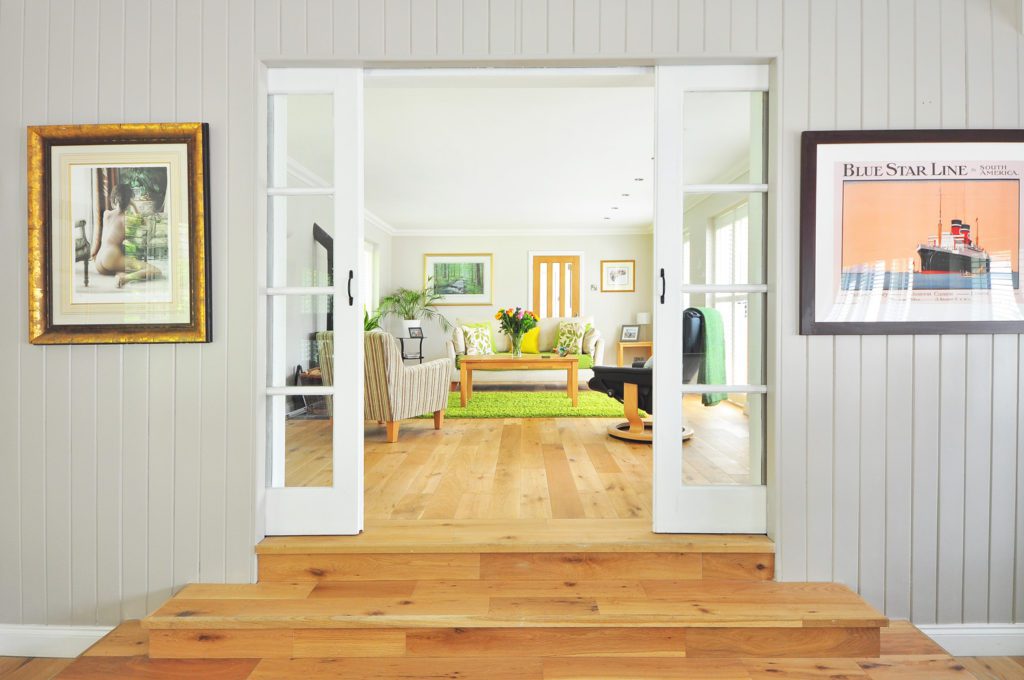 The home buying process is filled with many myths and misconceptions. Your friends might tell you one thing, your co-workers another, and you are left wondering where the truth is. It can leave you uncertain and stressed out.
Working with an agent can help take the burden off through much of the home buying process. We're here to debunk a few common myths so you can begin your journey on the right foot.
Myth #1: You must have a 20% down payment
Reality: Yes, the more money you have to put down on a home is a great thing, but 20% is not necessary. You will avoid private mortgage insurance (PMI) with a 20% or more down payment, but many lenders are willing to give you a loan with 10%, 5%, or even 3% down. Even better, if you're a first-time home buyer, you could qualify for a low-down payment mortgage!
Myth #2: The first step is looking for a house
Reality: Before you get your heart set on a home you see online, sit down with a financial officer and get pre-approved. You want to make sure your credit is in order and figure out what price range you can afford. Looking at listings is fun, but you don't want to fall in love with something that is way over your budget.
Myth #3 There is no wiggle room in the asking price
Reality: You're offer doesn't need to be the same as the asking price! Just like buying a car, there is usually room for negotiations. If you have your pre-approval letter ready and a solid down payment, sellers will be more likely to lower their price.
Myth #4 If you don't have excellent credit, you can't buy
Reality: Having an excellent score will help you secure a low-interest rate, but you can qualify with a less than stellar score. There are FHA loans that require a 3.5% down payment and accept scores as low as 600. Be aware that FHA loans are not for everyone though! There are also simple ways to increase your credit score quickly such as paying down debt and disputing credit reports.
Myth #5: Schools and neighborhood don't matter as much as the house itself
Reality: You love the house, it's in your price range, and you're ready to pull the trigger. Hold up! The neighborhood that house is located in is a big part of the overall picture. You want to make sure it's in the right area for you and your family. Even if you don't have kids, a high-quality school system is a sign of a good neighborhood. You want the house AND the neighborhood to be the best fit for your lifestyle now and in the future.
Myth #6: You don't need an agent
Reality: There are big perks to bringing an experienced realtor into the picture. They can help you with everything from negotiating, selecting the best house, and dealing with complicated paperwork. On top of that, they are your trusted source to get all the answers to the questions you have!
Get in touch with one of Asheville Realty Group's trusted agents!
About Asheville Realty Group
Asheville Realty Group is located in the heart of Downtown Asheville, surrounded by the Blue Ridge Mountains. We are your local Asheville connection servicing the towns of Arden, Asheville, Black Mountain, Candler, Fairview, Leicester, Mars Hill, Hendersonville, Fletcher, and Weaverville to just name a few. As an independent group, our brokers combine their experience from successfully closing hundreds of transactions every year. Asheville Realty Group specializes in out of town customers, looking to relocate to Asheville, NC.
Get in touch with us today by filling out the form below or give us a call at 828-252-1910
Contact Form
We would love to hear from you! Please fill out this form and we will get in touch with you shortly.