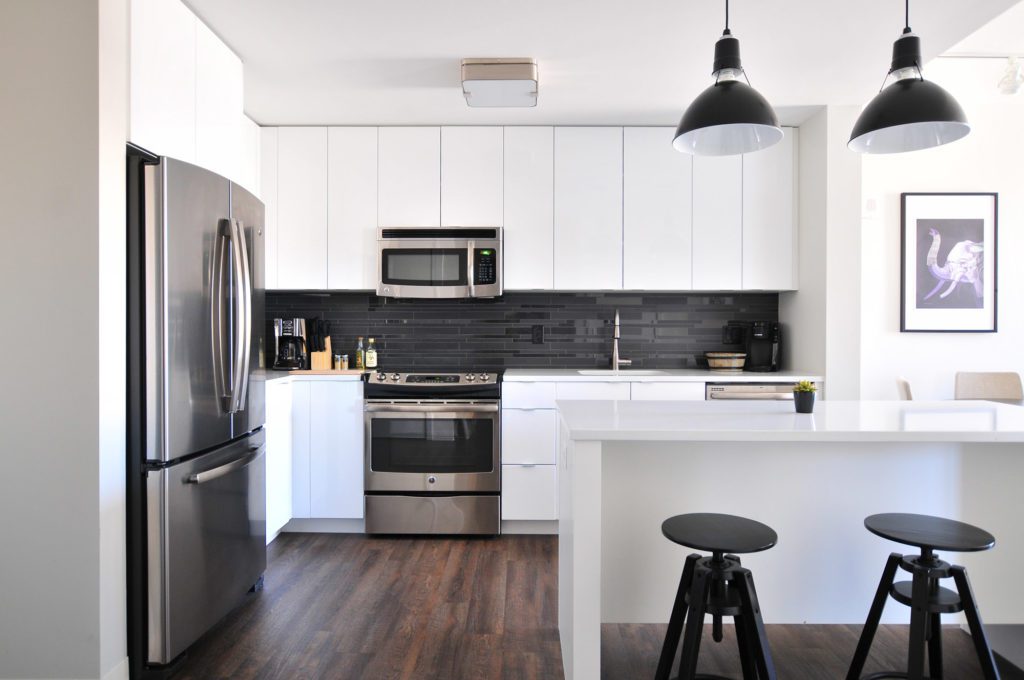 When you're ready to sell your home, staging it right will help it sell faster and for a higher price. It's worth it to put in the extra effort before putting your home on the market so you can get the most out of your investment.
Set the stage for success by following our tips and learn how you can stage your home like a pro!
Curb appeal
Many people may see your home online and want to drive past it before touring it to see if it would be worthwhile. Make sure your home looks good from the outside to entice more interest. Here are a few easy curb appeal tips:
Power-wash walkways
Make sure your address number is easy to read
Plant flowers or potted plants
Mow your lawn
Repaint your porch if needed
Clean and declutter
Take the time to clean all surfaces of your home from floors, to cupboards and closets. Purge anything unnecessary (or unattractive). You don't have to necessarily get rid of everything but stashing your items somewhere out of sight is worth the trouble. Cleaning and decluttering is one of the easiest and cheapest ways to get your home ready to sell.
Fresh flowers and plants
Adding fresh flowers and plants throughout your home is a great way to bring in texture, décor and character. Fresh cut flowers look beautiful in kitchens, next to bedsides and on end tables.
Neutral rooms
Choosing sophisticated and neutral color tones will help make your rooms look "put together." Now is not the time to experiment with funky colors. Try rich mid-tone colors vs. plain white to give your walls a warm feel.
Open closets
Almost all open house visitors will want to look inside the closets. Sometimes, closet space can even be a huge selling point for the buyer. Make sure to have a lot of open space in your closet to make your closet look even bigger.
Seasonal touches
If it's summer, make sure your garden and patio is in great shape and ready for use. Have fresh apple cider on your stove to take advantage of the cozy feel of fall or winter.
Emphasis on lifestyle
It's important to incorporate the lifestyle your neighborhood or city is known for. Hang a hammock in your yard, add benches on your porch, or set up a reading nook inside. The goal is to help your potential buyer envision what their life would be like in your home.
About Asheville Realty Group
Asheville Realty Group is located in the heart of Downtown Asheville, surrounded by the Blue Ridge Mountains. We are your local Asheville connection servicing the towns of Arden, Asheville, Black Mountain, Candler, Fairview, Leicester, Mars Hill, Hendersonville, Fletcher, and Weaverville to just name a few. As an independent group, our brokers combine their experience from successfully closing hundreds of transactions every year. Asheville Realty Group specializes in out of town customers, looking to relocate to Asheville, NC.
Get in touch with us today by filling out the form below or give us a call at 828-252-1910
Contact Form
We would love to hear from you! Please fill out this form and we will get in touch with you shortly.