Hello Summer in Asheville, NC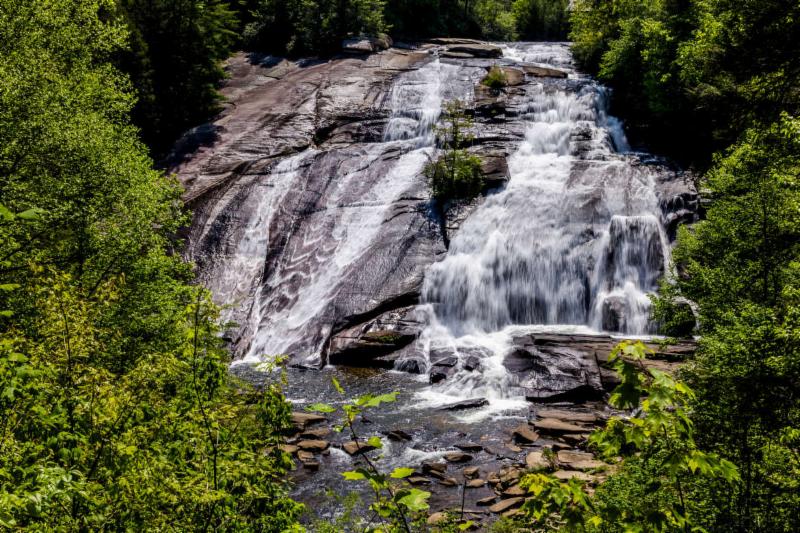 Head to Asheville's higher elevations and find sweet relief from summer's sweltering humidity. During the day you'll discover the refreshing cool of North Carolina mountain breezes, secret swimming holes, and whitewater adventures around every bend. When the sun begins to set, Asheville heats up with lively street performances, a super-fun nightlife scene, and off in the distance… the beating of a drum.
It's no question that some of the world's oldest mountains offer some of the best vantage points to watch the sun drop below the peaks in a splash of color.
In an online poll, fans of Asheville, N.C. nominated their favorite places to watch the sun set over the Blue Ridge Mountains.
Click here for their responses, in descending order of popularity.
Asheville, North Carolina's scenic natural landscape is a mecca for all things green, with its favorable climate and diverse citizens instilled with a passion and respect for the land. From elegant grand estates to fun-meets-funky, this farm-to-table town is eager to educate. Asheville boasts some of the best garden centers in the Southeast, a top-notch arboretum, miles of hiking trails for wildflower and fall color jaunts, and plenty of plant society shows.
Asheville's green love affair began in the late 19th century, when George W. Vanderbilt hired Frederick Law Olmsted, the father of modern American landscape architecture, to oversee the development of his new estate, Biltmore. Under Olmsted's keen oversight, Vanderbilt hired a forestry manager to revitalize his land, thus setting into motion the first forestry stewardship practices in the country. Asheville, known as the Cradle of Forestry, continues to be on the cutting edge of horticulture in the Southeast.
Click here for a sampling of what our area offers.
For more mountain summer fun, Click here for the complete Newsletter…