The spooky season is upon us!
Asheville, North Carolina is home to many wonderful ghost stories and supernatural lore. From the Grove Park Inn in North Asheville, to one of the beautiful churches down the block from Asheville Realty Group's main office, there are many well-known public spaces that play host to ghosts! If you'd like to learn about them from the safety of a small crowd, sign up for one of our local haunted house tours!
We have Haunted Asheville, which was voted ONE OF THE TOP THREE ghost tours in America by readers of USA Today! Then there is Asheville Terrors, where you can "discover the darkness lurking beneath the beauty of the blue ridge…"  And if you think ghosts are funny, so do the folks at Lazoom Ghost Tours! You'll die laughing!
If you're not afraid of ghosts, and you're thinking about moving to Asheville, now is a perfect time to address THIS issue that almost all homeowners have considered at one time or another:
Should you buy a haunted house? On purpose?
There are several considerations to make when purchasing a haunted house. First and foremost – will the ethereal inhabitants welcome you to share their space? It's one thing getting to know your new neighbors when you move, but entirely another when you have ready-made roommates you can't even see! (most of the time) What if they are territorial? What if they use your toothbrush?
Another thought – do they like to party?
If you are someone who values your rest, what would you do about rattling chains at midnight, on weekdays, no less? And how could you confront the offender when they were there first, anyway? Not to be judgmental, but ghost children could be a real nightmare, as well!
On the other hand, you might end up with some wonderful new friends.
If you leave them tea and cookies, talk to them kindly, and try to show consideration for their plight, they could turn out to be more like family. (Speaking of family, maybe they could help you reconnect with some of yours!)
Certainly, at Halloween, your new friends would be great advisors when it comes to decorating and preparing spooky treats for the living neighbors you've gotten to know. As for the nosy one, down the lane, having a ghost or two as an ally would definitely come in handy for protecting your privacy, if you know what I mean.
If you are looking for a haunted house, please call one of the agents at Asheville Realty Group. We would be eerily delighted to help!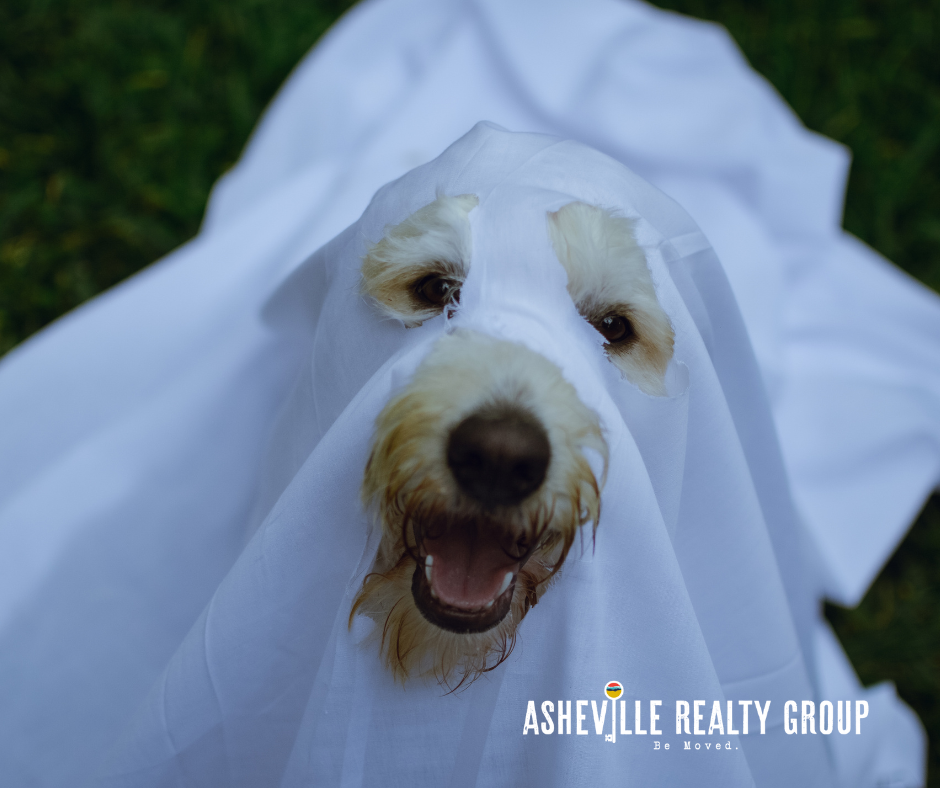 Contributed by Janis Hall, managing "broker-in-charge" at Asheville Realty Group.
Contact Form
We would love to hear from you! Please fill out this form and we will get in touch with you shortly.
About Asheville Realty Group
Asheville Realty Group is a boutique brokerage firm offering full-service real estate services. We have locally experienced agents who specialize in residential homes, luxury homes, investment properties, country-side acreage and everything in between. We love Asheville and the surrounding western North Carolina mountain communities that we call home!