While vacation rentals are far and few between within the Asheville city boundaries, outside of the city limits there are many short term rentals within Buncombe and the surrounding counties of Western North Carolina.  So while rare, it's important to consider the following scenario…
You live in a quiet, residential community…then one evening you notice someone in the neighborhood is having a large, loud party which lasts into the wee hours of the morning. While you're willing to overlook an occasional party disturbance, you come to find out that your new neighbors have converted their home into a vacation rental. What can you do about it?
The first step is to reach out to the owners and have a conversation. Ask them about the rental rules they enforce and how they handle issues. Discuss how many guests they permit at a time and how often they intend to rent the home. Hopefully, they understand your concerns and have anticipated how to handle unruly renters.
If you discover that the owners are unsympathetic, unable or unwilling to enforce reasonable rules and restrictions, you still have options. The first step is to reach out to your homeowner's association if you have one. Find out if there are CC & R's which would prevent or limit the home from being used as a rental. Short-term rentals listed on sites such as Airbnb or VRBO are often prohibited in a community.
If your HOA does not have rules around short-term rentals, the next step should be talking to the city or local zoning district. Full-time rental units are often considered businesses and could be restricted in residential areas. Ask if they are regulated and what recourse you have for problem properties.
Finally, call the police. Loud disturbances after hours are prohibited regardless of who is making the noise. Rental owners know that positive reviews are their bread-and-butter and a few visits by the police are not likely to result in happy renters. This might jolt the owners into taking more responsibility for their renters.
If you discover a loud vacation rental next door, don't panic. You may need to do some research, but most of the time you should be able to find a solution that works for everyone.
For more information on this, contact us at Asheville Realty Group today!
Blog compiled by Erin Secretarski, a licensed real estate agent and Director of Getting Stuff Done at Asheville Realty Group.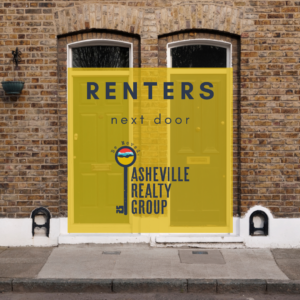 About Asheville Realty Group
Asheville Realty Group is a boutique brokerage firm offering full-service real estate services. We have locally experienced agents who specialize in residential homes, luxury homes, country-side acreage and everything in between. We love Asheville and the surrounding mountain communities that we call home!
Get in touch with us today by filling out the form below or give us a call at 828-252-1910
Contact Form
We would love to hear from you! Please fill out this form and we will get in touch with you shortly.