Wow. Coming off the crazy real estate ride we've been on for the past year might have left us a little dizzy! Here we are, suddenly able to catch our breath and actually tour a property first, before putting in an offer. If we're lucky, we can even take the time to think about, evaluate, and make a confident decision on whether to proceed!
Your heart or your head?
Over the past year of historically low inventory, Asheville Realty Group agents have helped our buyers succeed in navigating all kinds of wild scenarios in order to "win" a property, including:
Multiple offers and bidding wars,
Making an offer on a home you've never set foot in,
Waiving caveats such as appraisal contingencies and inspections,
Offering huge non-refundable due diligence deposits to demonstrate intent,
Paying well over asking price for a home that's not even ideal.
Most buyers undoubtedly welcome this balancing of the western NC real estate market. With a little more time, though, and a few more homes to choose from, how do we shift back to making the best decision for ourselves and our families?
A home is a huge investment – probably one of the largest we will ever make. But it's also a place of refuge and comfort, hopefully filled with love and laughter. So, should it be an emotional decision or a business decision?  I would venture to say, some degree of both, on a sliding scale, considering a few basic factors.
How long do you expect to live in the home?
Is this going to be your forever home? A place for roots to grow and family to come back to at holidays? Or are you being transferred here with a company that will likely transfer you again in three years? If this is to be your long-time home, you may want to look at it through the lens of "do I see myself enjoying my life here?" That might lead you to choose a home that meets your specific lifestyle needs, but may not be ideal for resale. For example – you may love the privacy of a gravel road into a wooded lot, where resale value would favor a paved street in a neighborhood with sidewalks.
What's your security quotient?
No, there's no formula to work out – it's just a term I made up for "how secure do you feel financially, in your relationships, in your job and lifestyle?" Trust me, some of us are just not as set and settled as others! If you fall on the less-than-stoic end of the spectrum, you may want to balance that out with an asset (your home) that's easily liquidated. If that's the case, you may want to focus more on what "most people" like in a home, and not only that funky attic loft bedroom with the spiral staircase that reminds you of your college days.
Whose lives will be touched by this decision?
Maybe you have a child entering middle school. Or perhaps you have an aging parent you are moving to be closer to – possibly even to become a caretaker. Almost everyone has people whose lives will be affected by their actions in one way or another. Often this is a very important factor in the decision of what home to purchase.
So, we suggest you use your head, evaluate your heart, and we will do the rest to help you find your best possible future home!
Contact Form
We would love to hear from you! Please fill out this form and we will get in touch with you shortly.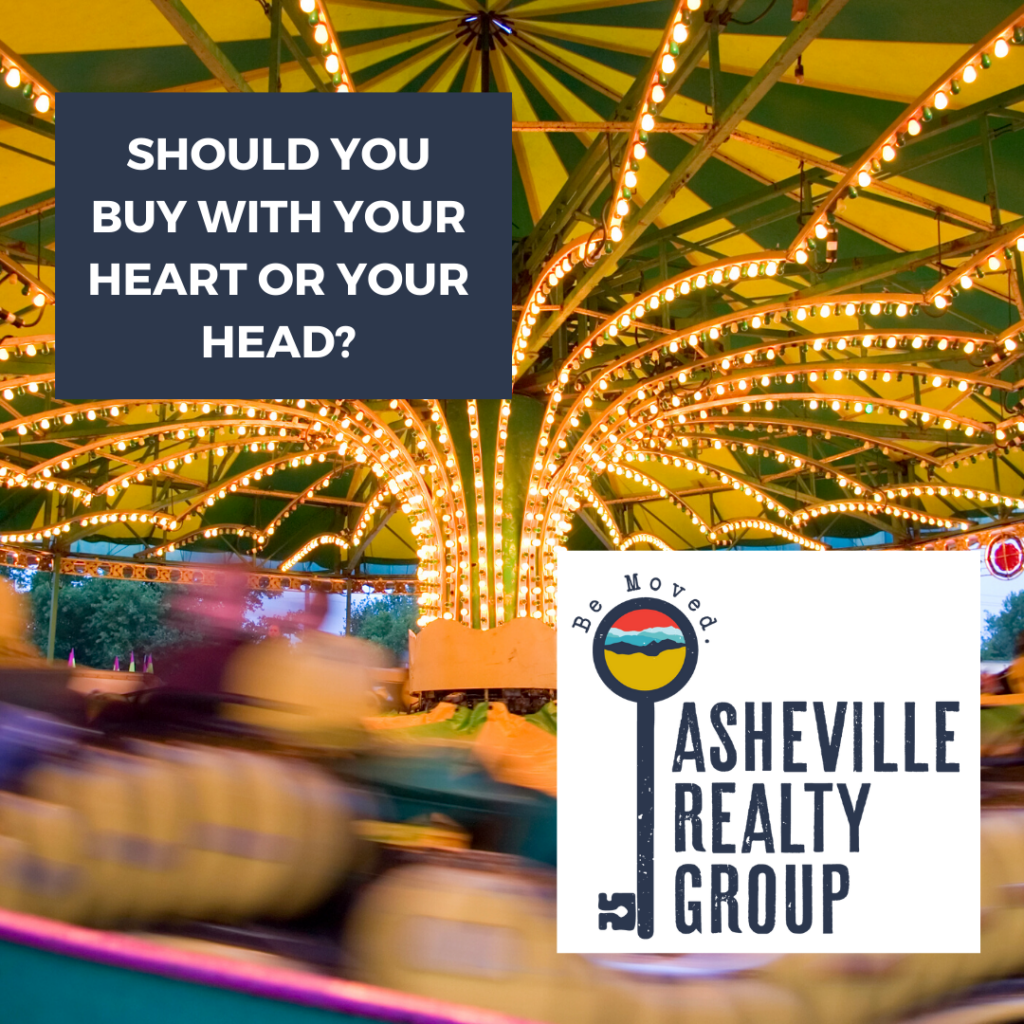 About Asheville Realty Group
Established in downtown Asheville in 2009, Asheville Realty Group is a boutique brokerage firm offering full-service real estate services. We have locally experienced agents who specialize in residential homes, luxury homes, investment properties, country-side acreage and everything in between. Asheville Realty Group has grown – from a handful of agents, to over 40 brokers serving all of Western North Carolina. We love Asheville and the surrounding mountain communities that we call home, and we love sharing it with you!