Owning a home is still part of the American dream for most people, and home maintenance can be a source of pride – or turn that dream into a nightmare!
Well, that's a little melodramatic, but Asheville Realty Group agents get questions all the time from our clients about various issues that can arise for homeowners. So, we've decided to put together a little series addressing concerns some new homeowners may have. We're calling it Tips for Homeowners.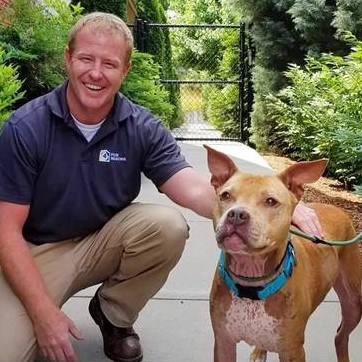 In the following interview, Asheville Realty Group chats with Max Rose from Four Seasons Plumbing about water quality in and around Asheville. Four Seasons Plumbing is a family-owned and operated home services company serving Asheville and Hendersonville areas. They pride themselves on a commitment to customer service and can answer any and all of your plumbing needs, even emergencies.
Water Filtration Q&A
1. Clean drinking water is a concern for many homeowners. Could you talk about the current state of the drinking water in the Asheville area?
In my opinion, the water supplied by the Asheville Water Department is excellent. If I'm in a position where I must drink water directly from the tap in Asheville, I'm not the least bit concerned. For me personally, I run my family's drinking water through a reverse osmosis system to ensure the highest quality drinking water. This system removes sediment and chlorine from water with a prefilter before forcing the water through a semipermeable membrane to remove dissolved solids. The water then passes through a postfilter to further enhance the water before coming out of the faucet. This system is just a preference for me and my family.
2. What are some inexpensive ways for homeowners to improve their water quality from the tap?
A simple carbon filter at the main water inlet to the home is a great and relatively inexpensive way to improve the taste and odor of your drinking water. These filters remove certain chemicals, typically organic chemicals, from water. These filters also remove chemicals like hydrogen sulfide and chlorine to improve quality. If you want a higher quality filtration system, the next step is a reverse osmosis system. I recommend a system that remineralizes water filtration.
3. What are some common water filtration tips that you could provide the residents of Asheville?
If you are on a well, I would highly recommend getting your water tested annually.  From my experience, well water conditions change over time, so what works today may need to be adjusted as things change.  If you are using city water, a carbon filter is all you really need in Asheville.  If you are particular about what you put in your body, then a reverse osmosis filter is best.
4. What are some of the various filtration systems that homeowners can utilize for cleaner water?
There are many variations in water filtration systems, from simple sediment filters to multi-component backwashing systems designed to tackle the toughest water quality issues. The best thing to do if you have concerns is to have a professional test your water.
5. Using water filter systems that attach directly to the faucet is common. Could you explain the advantages of installing a whole-home filtration system as opposed to the faucet attachments?
Whole-home systems will filter all the water that comes into your home including showers, washing machines, dishwashers, etc. If the focus is making sure all the water that runs through your home is of a higher quality, then a whole-home filtration system should be your focus. But most residents use filters for their drinking water, in which case a simple carbon filter will do.
For more information, call Four Seasons at 828-216-3894 or visit http://callfourseasons.com.
For more Tips for Homeowners, stay tuned to the Asheville Realty Group Blog!
What's My Home Worth?
Complete the required information about your home and receive a FREE analysis of your homes approximate value on the market today.

About Asheville Realty Group
Established in downtown Asheville in 2009, Asheville Realty Group is a boutique brokerage firm offering full-service real estate services. We have locally experienced agents who specialize in residential homes, luxury homes, investment properties, country-side acreage and everything in between. Asheville Realty Group has grown – from a handful of agents, to over 40 brokers serving all of Western North Carolina. We love Asheville and the surrounding mountain communities that we call home, and we love sharing it with you!