DIY Red Flags in Plumbing

We talked to Max Rose, from Four Seasons Plumbing, about what prospective home buyers and sellers need to know.
1. When buying a home, what are some of the red flags in plumbing that buyers should keep an eye out for?
Max: It's often overlooked, but paying attention to the plumbing system when buying a new home is important. A poor plumbing system can result in frequent breaks that can hurt your wallet. Some things new buyers should watch for are any unpermitted renovations, remodels and additions. If the home has had recent work done, have your realtor check with the building department to confirm permits were pulled and the work passed inspections.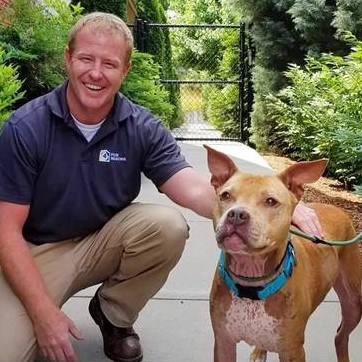 Some telltale signs that there could be problems with the plumbing system include bathrooms on platforms; spacing issues in front of or beside the toilets; lots of caulk around sinks, tubs and the base of toilets; and rocking toilets.
2. For individuals looking to sell their homes, what are some plumbing tips to help them increase the value of the home?
Max: Having a plumbing professional do a complete inspection will provide sellers with the information needed to make improvements that can increase the value. The inspection will allow you to see what you can do to avoid issues during the home inspection and possibly give you knowledge on what upgrades can be done to add peace of mind for future buyers.
3. For both new home buyers and sellers, how important is it to have a plumbing inspection and why?
Max: We recommend an annual plumbing inspection regardless of the situation. Having a professional go through your entire plumbing system, checking pressures and making you completely aware of the state of your plumbing will save you money and ensure your system is working properly. Having a plumbing professional look at your home in the due diligence phase will give you an accurate picture of what cost you are likely to see when maintaining your home plumbing system.
4. Some homeowners prefer to fix plumbing issues themselves. What are some tips to help homeowners complete DIY plumbing projects successfully?
Max: There are some plumbing issues that can be solved by a knowledgeable homeowner, but there are still risks associated with those projects. Many times, DIY projects are completed on the weekends when supply houses are closed. It is important for those attempting DIY plumbing projects to make sure they have done all the research and have purchased any specialty part they may need ahead of time.
It is also important to have the right tools. There are many specialty tools out there that make plumbing repair jobs easier. In addition, homeowners need to test their work. Checking for leaks is a skill because not all leaks are major. We teach our apprentices to be extremely rough when testing their work. Using a triple-check process when checking for leaks is paramount.
Knowing when a replacement is better than a repair is a vital part of being a homeowner. Sure, it may save you a little money now to fix an old drippy faucet and a leaky toilet. But over time, the issue could become severe and cause major damage, costing you more money in the long run. Sometimes it's more cost effective to call a plumber and get a replacement instead of trying to fix the problem yourself.
4. What are some plumbing issues that homeowners should not attempt themselves?
Max: Attempting to repair a gas appliance or anything requiring maintenance on a gas line should never be attempted by a homeowner. The same applies to any drain work that is beyond a simple repair. Mistakes when attempting repairs in these areas can have health consequences.
For more information, call Four Seasons at 828-216-3894 or visit http://callfourseasons.com.
For more Tips for Homeowners, stay tuned to the Asheville Realty Group Blog!
What's My Home Worth?
Complete the required information about your home and receive a FREE analysis of your homes approximate value on the market today.

About Asheville Realty Group
Established in downtown Asheville in 2009, Asheville Realty Group is a boutique brokerage firm offering full-service real estate services. We have locally experienced agents who specialize in residential homes, luxury homes, investment properties, country-side acreage and everything in between. Asheville Realty Group has grown – from a handful of agents, to over 40 brokers serving all of Western North Carolina. We love Asheville and the surrounding mountain communities that we call home, and we love sharing it with you!