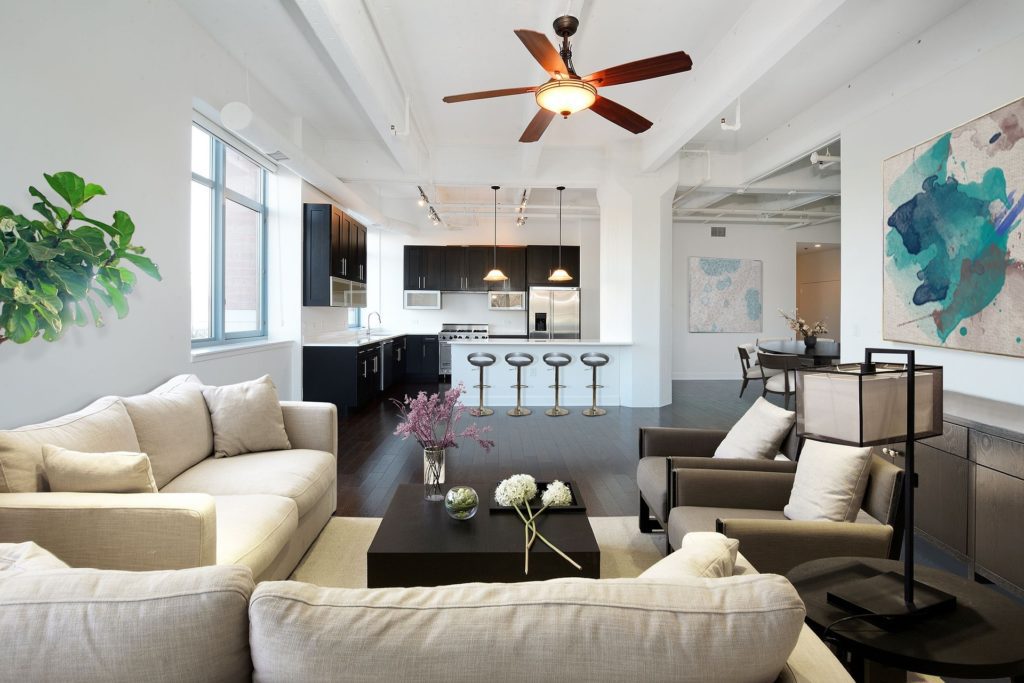 Every home seller wants their home to sell fast, bring in top dollar and have the transaction run smoothly. Luckily there are a few small things you can do to prepare your home to sell that will make a big difference. With careful planning and the right real estate knowledge at your side, you can sell your home quickly and with less stress. Here are a few ways to prepare your home to make it sell fast!
Separate yourself
Before we get into the physical preparation you can do to your home to make it sell faster you have to disassociate yourself with your home. If you've lived here for years it can feel like you are losing a piece of yourself. It's time to take a step back and realize that it's only a house and that you are ready for the next adventure. It may sound silly, but it's important to get your mind right before embarking on this journey.
Declutter
We all tend to amass a lot of stuff over the years. Now is a good time to start clearing out anything you don't feel connected to any longer before you move into a new space. If you can't picture a piece of furniture in your new house, donate it. You won't want to go through the process of packing it and moving it again and again. While you're decluttering, also consider depersonalizing your home. Keep décor neutral so you won't distract buyers.
Make minor repairs
Small issues in your home can make or break a sale. Take a walk through your home and touch up paint, replace dim lightbulbs, fill in cracks and make sure doors open and close with ease. Minor repairs like this are easy, don't cost much and give your potential buyer a more positive experience in your home.
Deep clean
We all know how important it is to have a clean home before inviting guests over and this is no exception. You'll want to take the time to go the extra mile to clean your home from top to bottom and make it sparkle. On top of cleaning, it's important to air out your home and add in a lightly scented candle. Adding a fresh scent is a simple way to put your buyers in a good mood upon entering your home.
Landscape
The curb appeal of your home is a huge factor for getting buyers to visit your home. Clear your sidewalk, mow the lawn, trim the bushes, add a pot of flowers to the porch and even hang a simple decorative wreath on your door. These simple tasks can make your home more inviting and give a buyer a positive feeling before walking into your home.
Professional photography
All of the items listed above are going to help when you bring in your professional photographer to take shots of your home. Many people are searching for homes online and look at a lot of photos before selecting which to look at in person. Quality photographer know how to enhance your space and maximize the appeal of your home so you can bring in more visits and more buyer inquiries.
Work with a local agent
Find an agent that has a good understanding of your area. This doesn't always mean the agent that has the most signs placed in yards in your neighborhood! Selling a home is about more than a business transaction, you're also building relationships. You want to work with someone who you can ask questions and trust.
About Asheville Realty Group
Asheville Realty Group is located in the heart of Downtown Asheville, surrounded by the Blue Ridge Mountains. We are your local Asheville connection servicing the towns of Arden, Asheville, Black Mountain, Candler, Fairview, Leicester, Mars Hill, Hendersonville, Fletcher, and Weaverville to just name a few. As an independent group, our brokers combine their experience from successfully closing hundreds of transactions every year. Asheville Realty Group specializes in out of town customers, looking to relocate to Asheville, NC.
Get in touch with us today by filling out the form below or give us a call at 828-252-1910
Contact Form
We would love to hear from you! Please fill out this form and we will get in touch with you shortly.