For body and soul.
Being drawn to Asheville by my love of the outdoors, I find I am happiest when I am exercising out in nature – instead of sweating it out on a Peloton or treadmill.  For anyone considering a run in the woods, there is an incredible number of running trails and hiking spots within a 25-minute drive from downtown Asheville.  It's almost impossible to choose a favorite, so here are my top 3 in order of ease.
North Asheville Trails
The trail around Beaver Lake in North Asheville is approximately 2 miles and flat as a pancake.  The single-track dirt path takes you on a run around the perimeter of the lake and through the outskirts of the Beaver Lake Bird Sanctuary.  Parking is easy, either in the gravel lot at the north end of the lake on Glen Falls Road, by the boat launch on Merrimon Avenue or in the Bird Sanctuary parking lot.  Resident dogs of the Lake View Park neighborhood are welcome! Visiting dogs are also welcome, so long as they have a permit. And yes, the legend of the warden is true – rules will be enforced.
Mountains to Sea Trail
If a rolling trail run is more your speed, I suggest parking on the Blue Ridge Parkway where it intersects US 74A.  The Mountains to Sea trailhead is directly across the street, and it's only minutes from downtown.  This trail is marked by a white dot and stretches across the state of North Carolina to the Outer Banks.  Potentially, you could hike and trail run for a very long time, but it's an out and back trail; so, you can make it as long or short as you like. If you head west, you'll be on a serene, single-track, dog-friendly trail that crosses the Blue Ridge Parkway in several locations.
Appalachian Trail – Big Bald
My favorite trail run in all of Asheville is on the Appalachian Trail to Big Bald.  The out and back run is approximately 12 miles, with the most spectacular views I have ever seen.  The white blazes on the trees will be your guide, and be prepared for some serious elevation gain.  I suggest planning on at least 3.5 hours to run to the summit and back. Don't forget to allow time to take in the view from the top.  There is a gravel parking lot at Sam's Gap, and you pick up the trail across the street.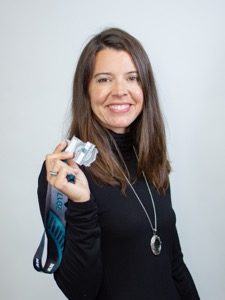 Asheville has an abundance of beautiful hiking and running trails.  Please feel free to contact me for trail recommendations while you are visiting.  You will probably want to move here! I can help you with that, too.
Guest contributor, very special ARG agent Emily Wareham.
828.738.5700


About Asheville Realty Group
Asheville Realty Group is a boutique brokerage firm offering full-service real estate services. We have locally experienced agents who specialize in residential homes, luxury homes, investment properties, country-side acreage and everything in between. We love Asheville and the surrounding western North Carolina mountain communities that we call home! Get in touch with us today by filling out the form below or give us a call at 828-252-1910.
Contact Form
We would love to hear from you! Please fill out this form and we will get in touch with you shortly.