Arts and Crafts Heritage.
  Artist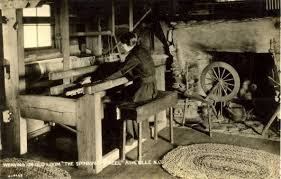 s and craftspeople have long been an integral part of what makes Asheville unique.
 Asheville has quite a reputation for its community of artists and craftspeople, and the quality creations that emerge from their imagination, talent and hard work. This town has become one of the most sought-after places to enjoy and appreciate arts and crafts, making it an ideal home to both   artists and art lovers.
The River District in Asheville which once sat as a semi-ghost town with abandoned, empty warehouses,  has evolved into a trendy areas of studios and galleries. Twice a year, the artisans open their workspace to  the
public for Studio Strolls.
 Asheville's presence as a leader in the arts and crafts industry is nothing new. In fact, Asheville has long been a leader in recognizing and appreciating traditional mountain crafts that have been handed down over the generations.