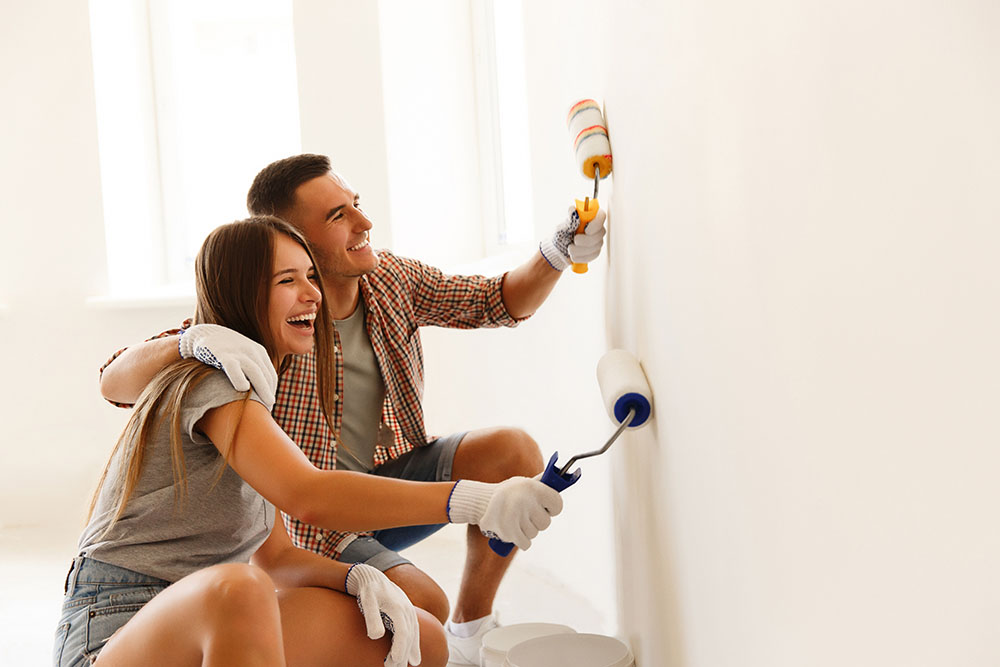 Is your house a little dated? Do you want to make some improvements or upgrades but also want to make sure that you get the best bang for your buck if you decide to sell your home in Asheville NC? Not all home improvements bring a good return on investment when selling, so unless the improvement is simply for your own style and enjoyment, choosing projects with higher ROI just makes sense. Read on to get all of our high dollar ROI Asheville home improvements and what projects you should start right away!
Add square footage
The best return on investment is adding space. Converting an attic or basement into a family room, adding a room or bathroom or even installing a garden room or outside kitchen will bring solid returns when selling. Functionality and flow is an important factor to consider when adding square footage. Make sure to consider how each new space will be used and what benefits can be had from adding.
Bathroom and kitchens
Remodeling a bathroom or kitchen will almost always bring more than their cost when selling your Asheville home. Create simple and soothing environments where a future owner can imagine themselves using and avoid heavy period-style cabinetry and surfaces such as countertops, backsplashes and flooring.
Doors and windows
Upgraded doors and windows can really add impact to a room. Not only do current options save energy, but they also come in a wide variety of styles and finishes to accentuate the space.
Garage doors
If you have an old or weathered garage door upgrading this is a relatively inexpensive way to dress up your home. Garage doors often take up a large portion of your home's exterior. By choosing the right garage door, you can make an immediate upgrade to your home's curb appeal.
Paint
Fresh paint is an inexpensive way to make your home appear new and modern. Applying a fresh coat to both the interior and exterior of your home is bound to have a great ROI. Choose calm and neutral tones which can compliment any décor—this allows for more potential buyers to imagine themselves living in your space.
Regardless of whether you're considering a weekend project or a major remodel, understanding the return on your investment can help you make the best choice for your project. Home improvements can be costly and if you're considering listing your Asheville home for sale in the future, make sure you can recapture your cost.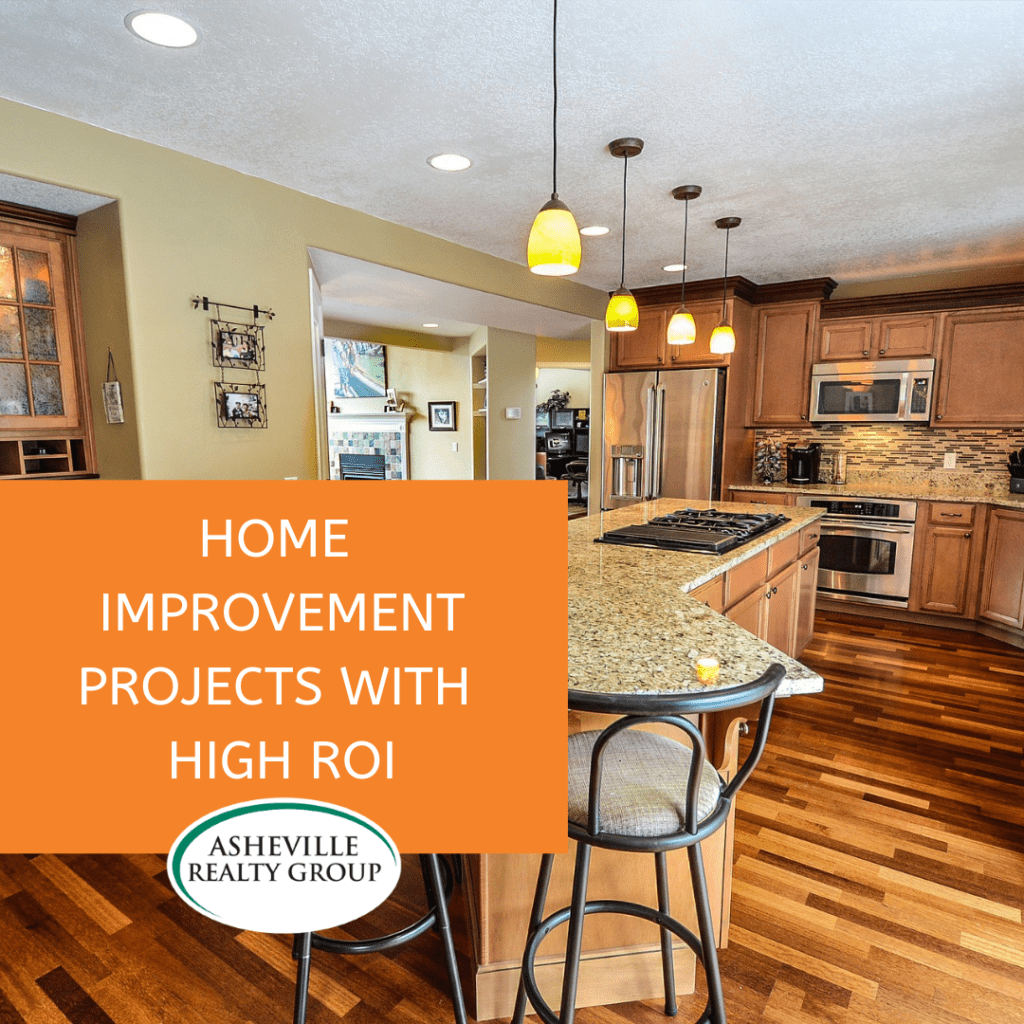 About Asheville Realty Group
Asheville Realty Group is a boutique brokerage firm offering full-service real estate services. We have locally experienced agents who specialize in residential homes, luxury homes, country-side acreage and everything in between. We love Asheville and the surrounding mountain communities that we call home!
We are located in the heart of Downtown Asheville, surrounded by the Blue Ridge Mountains. We are your local Asheville connection servicing the towns of Arden, Asheville, Black Mountain, Candler, Fairview, Leicester, Mars Hill, Hendersonville, Fletcher, and Weaverville to just name a few. As an independent group, our brokers combine their experience from successfully closing hundreds of transactions every year. Asheville Realty Group specializes in out of town customers, looking to relocate to Asheville, NC.
Get in touch with us today by filling out the form below or give us a call at 828-252-1910
Contact Form
We would love to hear from you! Please fill out this form and we will get in touch with you shortly.