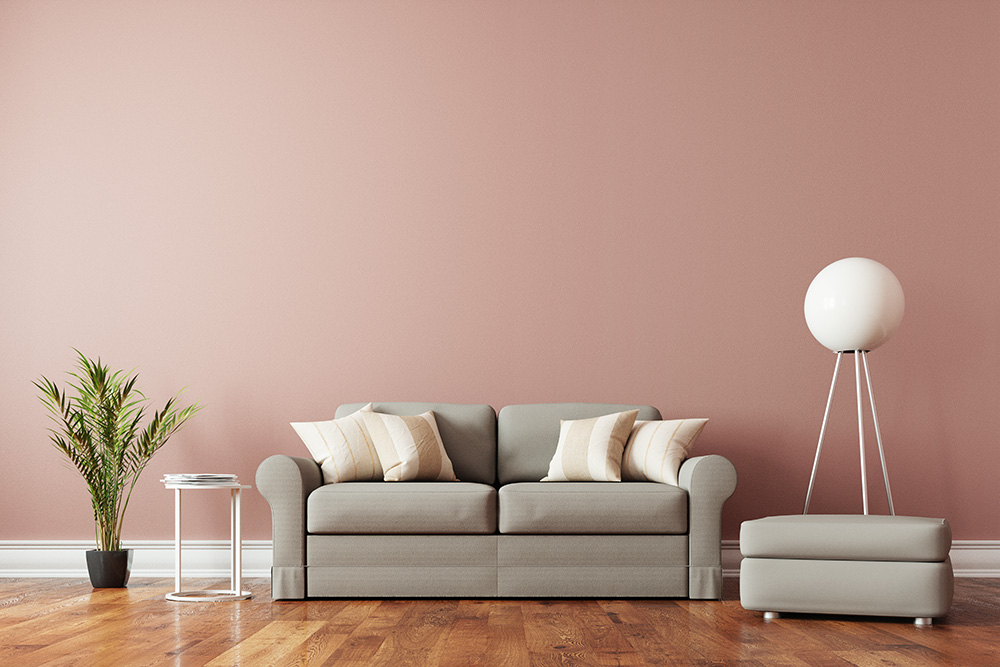 With the warmer weather here in Asheville, we tend to get the itch to take on home projects. Paint is one of the easiest ways to change the feel of a room—or even an entire home. A fresh coat of paint in a trendy color can update a room in an instant. Choosing the perfect color is only one aspect of picking the right paint; the finish or sheen is also important to the look and feel of the space. Read on to get our tips for determining the right Asheville home paint finish!
Flat Finish
Flat finishes are exactly like it sounds – flat. There is no sheen at all. Today's matte finishes reflect rich tones and are much more luxurious than the dull finishes of the past. Flat paint finishes are perfect in modern spaces and give off a touch of elegance. Use for:
Ceilings
Dining Rooms
Formal Living Rooms
Adult Bedrooms
Satin Finish
Satin finishes have just a slight sheen. These finishes reflect the light softly and provide a richer look and feel than flat paint. Satin finishes are great for high traffic areas in your Asheville home such as:
Hallways
Entryways
Baseboards
Family/Living Rooms
Children's Bedrooms
Semi-Gloss
Semi-gloss provides even more shine to the wells. These paints can make a room seem larger by providing a slight gleam from the painted surfaces. Easy to clean, a semi-gloss paint works well in areas frequently cleaned such as:
Kitchens
Bathrooms
Closet Doors and Cabinets
Stair Rails and Banisters
Gloss
A high gloss paint is the brightest available. These paints bring out the truest color of the paint and provide a durable finish for areas you wish to highlight. A high gloss paint works well for accent walls and rooms that you want to make a big statement. Gloss is most popularly used for:
Wood Trim
Doors
Furniture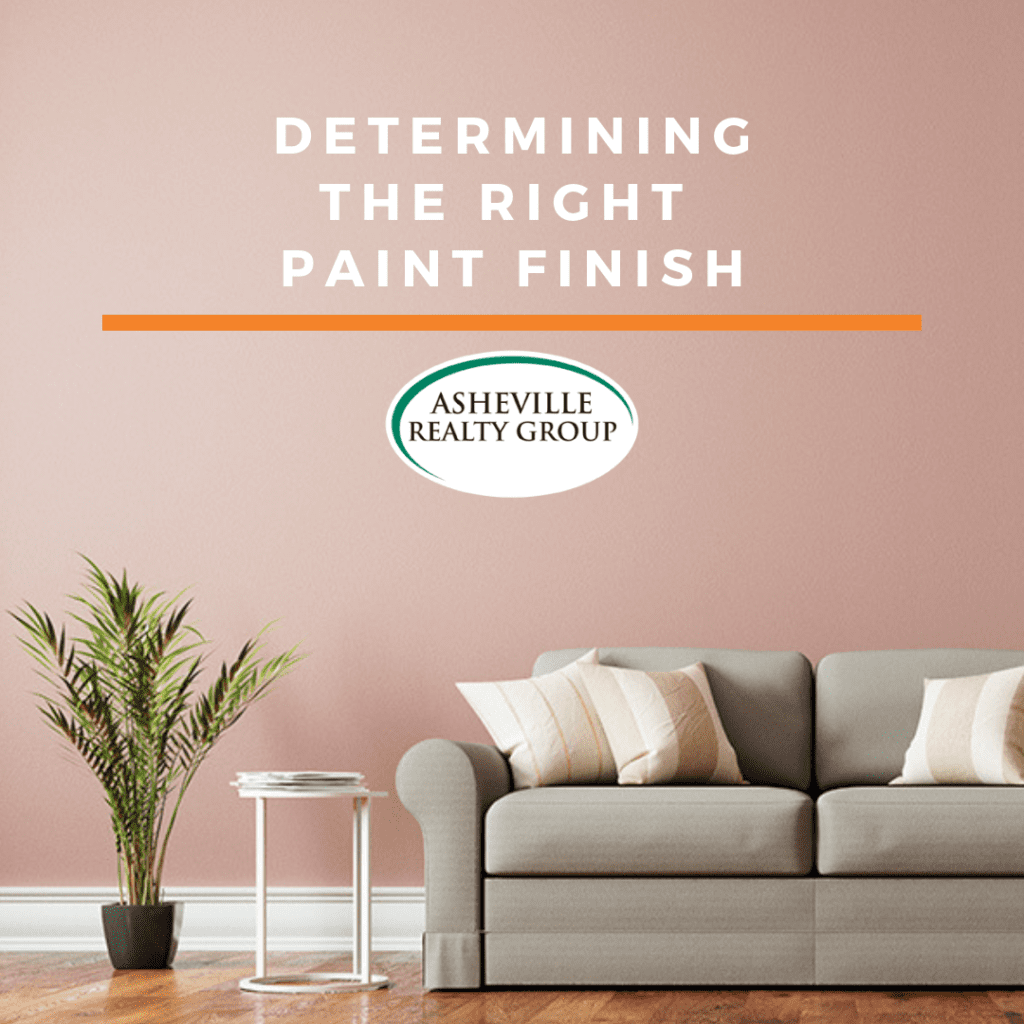 Each of these types of paint finishes has variations as well. Home paints on the market today are more luxurious with deep, rich pigments and more durable elements. Choosing the right color and finish can bring freshness and modernity to any room or home.
About Asheville Realty Group
Asheville Realty Group is a boutique brokerage firm offering full-service real estate services. We have locally experienced agents who specialize in residential homes, luxury homes, country-side acreage and everything in between. We love Asheville and the surrounding mountain communities that we call home!
We are located in the heart of Downtown Asheville, surrounded by the Blue Ridge Mountains. We are your local Asheville connection servicing the towns of Arden, Asheville, Black Mountain, Candler, Fairview, Leicester, Mars Hill, Hendersonville, Fletcher, and Weaverville to just name a few. As an independent group, our brokers combine their experience from successfully closing hundreds of transactions every year. Asheville Realty Group specializes in out of town customers, looking to relocate to Asheville, NC.
Get in touch with us today by filling out the form below or give us a call at 828-252-1910
Contact Form
We would love to hear from you! Please fill out this form and we will get in touch with you shortly.