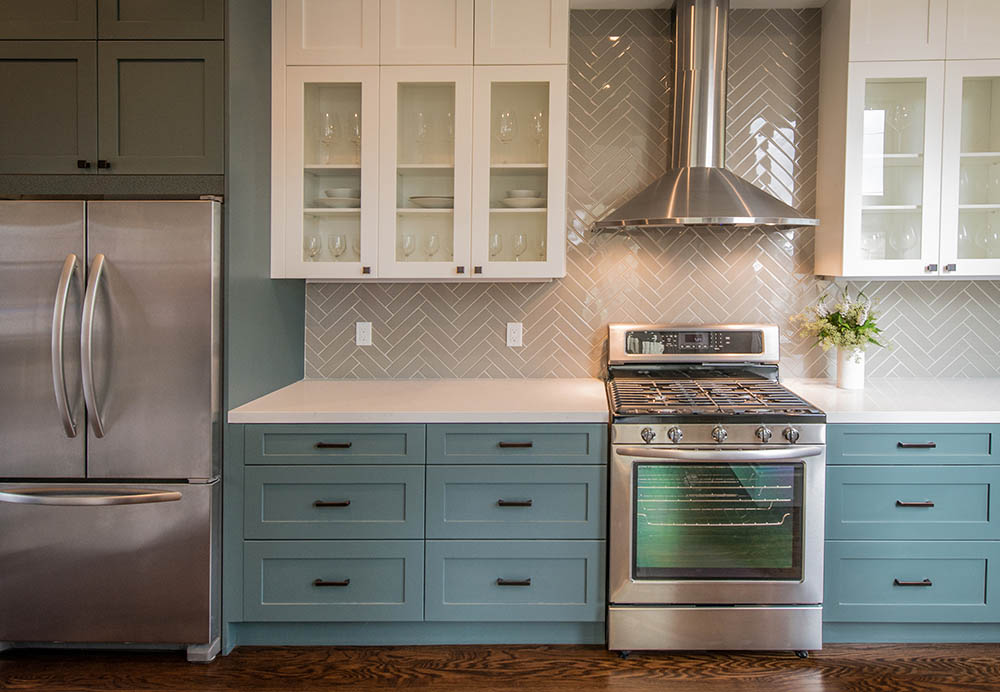 Summer is upon us and Asheville home designers are hard at work showcasing the upcoming trends for 2020. This year, kitchen design shows are filled with new materials, patterns and colors as enthusiasts look for the latest trends and interior styles.
As we leave the dark granite countertops behind, kitchens are getting lighter, brighter and have more of a streamlined or crips look. These new backsplashes are design statement pieces in their own right, creating a uniquely modern feel to your kitchen. With a focus on sleek surfaces and natural elements, we are loving the new trends! Without further ado, let's get into the latest Asheville kitchen backsplash trends!
Mixed Materials
Layers of stone mix with sleek metal trims or softwoods are used to create layer upon layer of unique designs. Many mixed material backsplashes have all different-sized tiles or multi-colored tiles and can give character to any kitchen.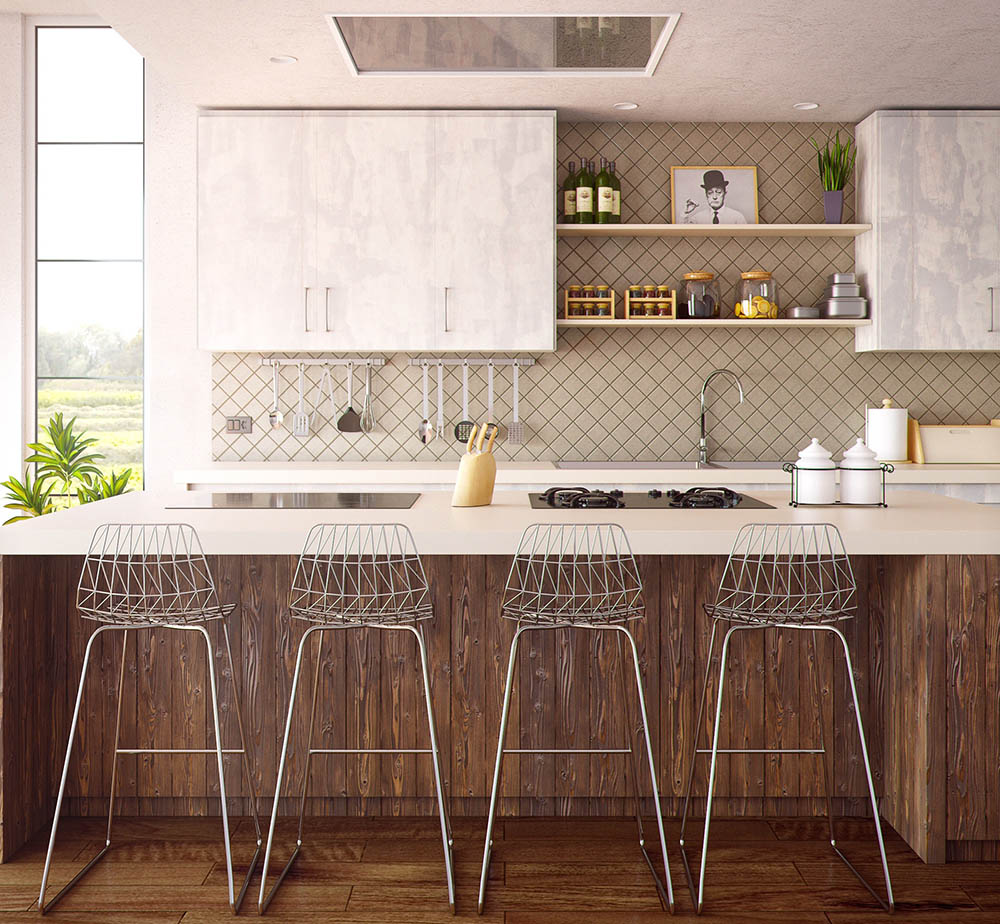 High Profiles
The backsplash is no longer a 6" continuation of the countertop. Taller profiles and accent-wall styling are brand new trends. Taller backsplashes are great for adding depth, dimensions and even texture to your kitchen's design. There are so many options that blend materials and colors to create a beautiful focal point in your Asheville home's kitchen.
Bold Patterns
Geometric tone-on-tone designs create visual interest to any kitchen! The bold pattern backsplash trend is fun and makes a big statement. Try an intricate, multi-colored mosaic or ceramic tiles in unique shapes.
Subway Tiles
After so many of us removed the old white tile in our kitchens, designers are bringing them back in interesting shapes and patterns. White subway tiles are classic and we think they will never go out of style! Use glossy ceramic tiles to add a touch of elegance and beauty to your kitchen. The best part, subway titles tend to be budget-friendly.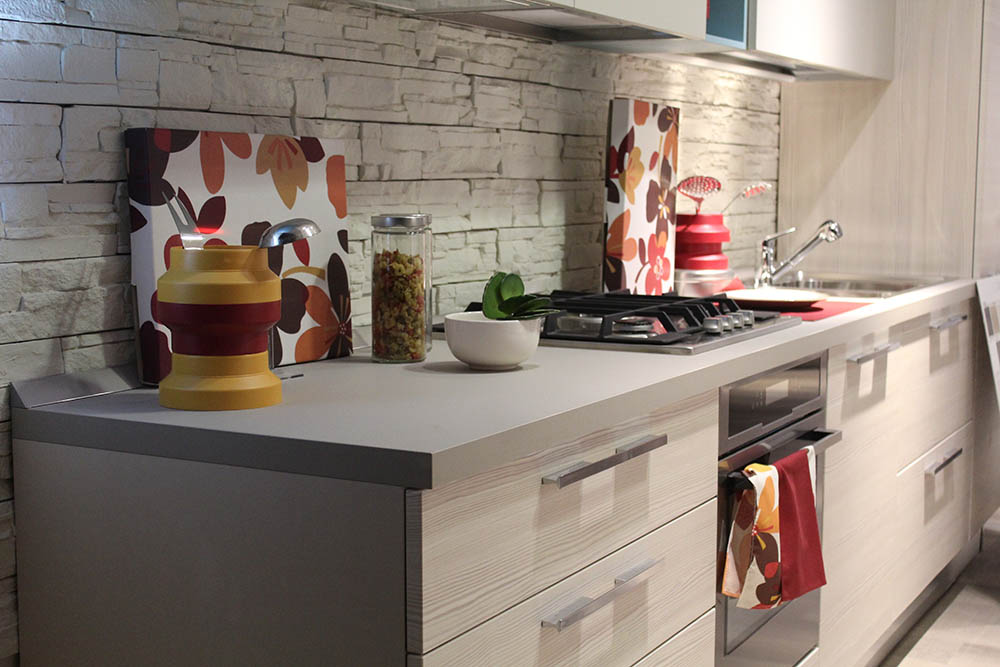 Veins
Larger granite, quartz, brick or natural stone pieces are fun trends used as focal points—adding drama and depth to your kitchen. Choose unpolished materials to get a textured, yet warm look.
Backsplash Shelves
One of the latest design trends is to create a ledge or shelf along the top of a high-profile backsplash. Open shelving allows you to take advantage of space that typically goes unused. Backsplash shelves are practical and can be used to display decor.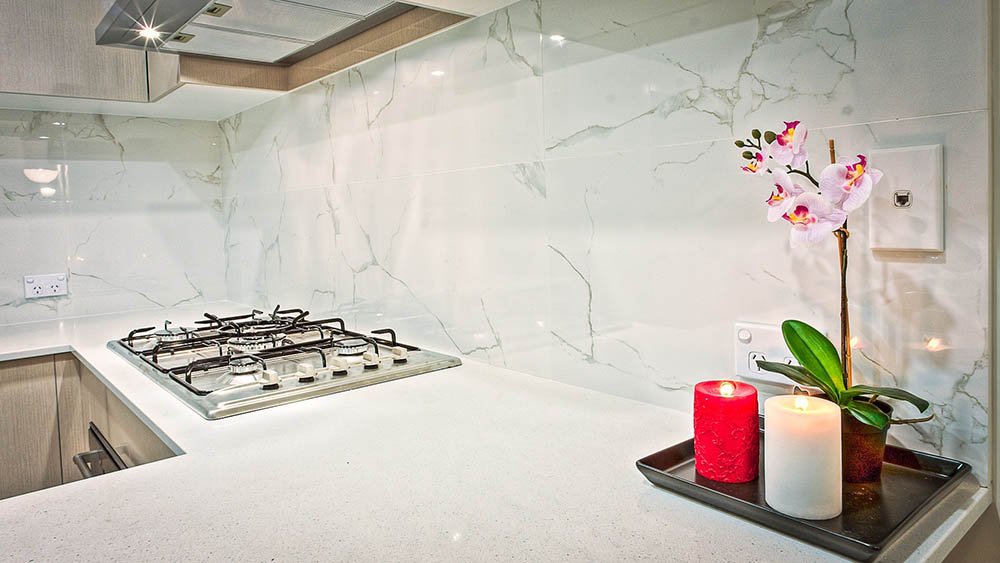 Solid Wall
This last trend is eliminating a backsplash entirely and adding a stone "wall" in the kitchen—removing any visual distinction and creating a sleek, clean line. Solid backsplashes can be made of stone, glass, concrete or even stainless steel! Sophisticated and cool, the solid wall backsplash is a great design element that's super easy to keep clean.
Asheville home design trends are contemporary and exciting. After years of cozy kitchens and dark woods, these kitchens are light and bright; mixing soft natural stone and wood with hard, urban features for a modern, functional kitchen that suits any home style.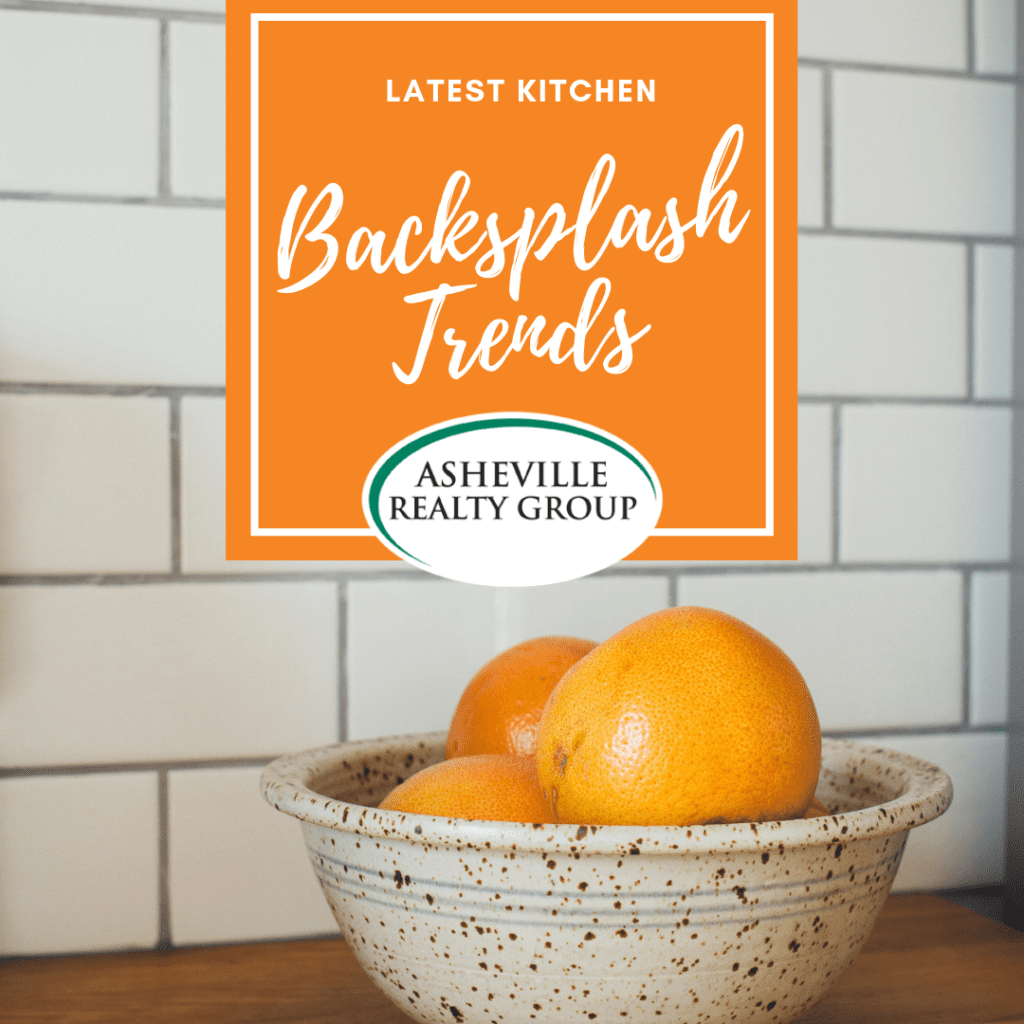 About Asheville Realty Group
Asheville Realty Group is a boutique brokerage firm offering full-service real estate services. We have locally experienced agents who specialize in residential homes, luxury homes, country-side acreage and everything in between. We love Asheville and the surrounding mountain communities that we call home!