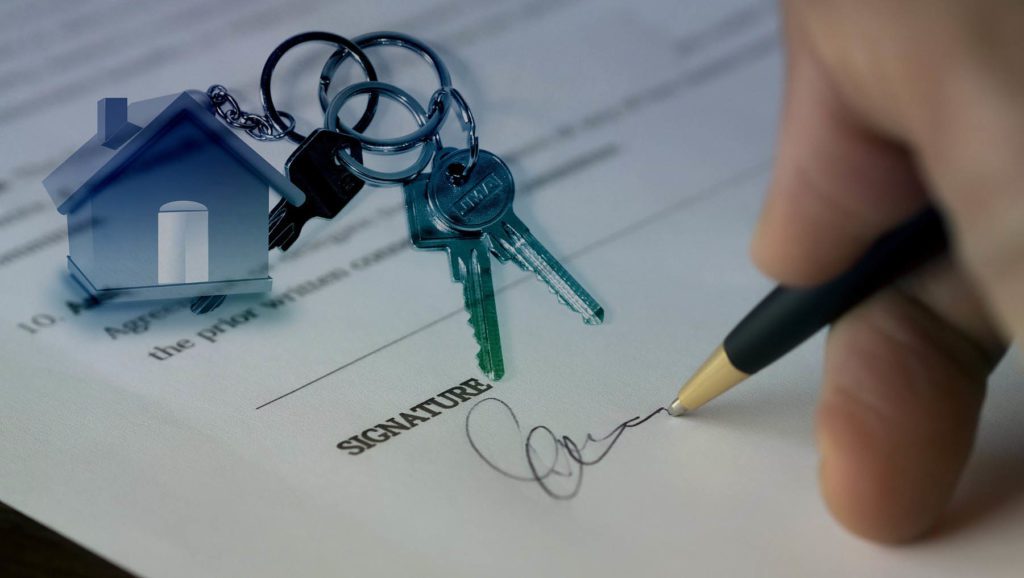 Looking to sell your Asheville NC home? We know that every seller wants to make sure they sell their home for the best possible price. Getting top dollar for your home is not as complicated as you might think. By using a few simple negotiation strategies, you can make sure to receive the best price for your home listing. Read on to get all of our tips for negotiating for top dollar when selling your Asheville home!
Work with an Asheville Real Estate Agent
The first step in a negotiation strategy begins before you even list your home. Choosing the right local Asheville real estate agent and listening to their advice regarding home value is important. Always choose a realistic list price because if you over-price your home in order to "test the market" it often ends up as a waste of time. If your home spends too much time on the market, buyers are more likely to write low offers or become hesitant to make an offer at all on your Asheville home for sale.
Counter Offers
Once you receive written offers, review and respond to all reasonable offers. Never assume that a buyer isn't serious just because the offer is lower than you're willing to accept. Make a reasonable counteroffer to move the process along faster. If you are motivated to lower your price, you can do so. If not, countering with a full price number is acceptable also. Just make sure your price is fair for the actual value of the home. Your Asheville real estate agent can help guide you to make the best counter offers.
Flexible Terms
Consider compromising on terms of the sale. Often you can negotiate a higher sales price if you are flexible on other terms. Does the buyer need extra time to close/move? Would they like to have the garage shelves or patio furniture? Win-win situations do not always have to involve compromising on the price of the Asheville home for sale.
All negotiations are different, but by setting the proper stage and calmly navigating through offers, you can make sure you sell your home for the best possible price. Getting top dollar for your home is a simple strategy of fair pricing and unemotional negotiations.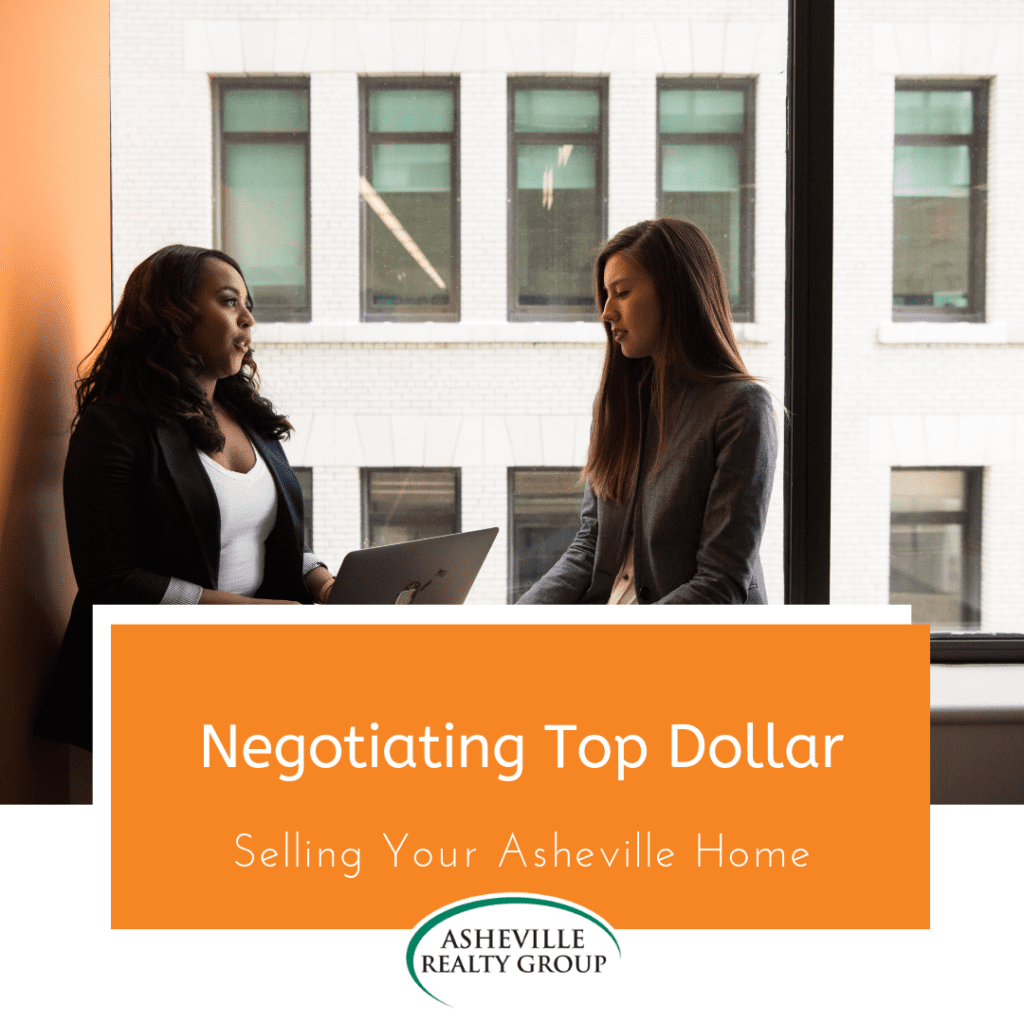 About Asheville Realty Group
Asheville Realty Group is a boutique brokerage firm offering full-service real estate services. We have locally experienced agents who specialize in residential homes, luxury homes, country-side acreage and everything in between. We love Asheville and the surrounding mountain communities that we call home!
We are located in the heart of Downtown Asheville, surrounded by the Blue Ridge Mountains. We are your local Asheville connection servicing the towns of Arden, Asheville, Black Mountain, Candler, Fairview, Leicester, Mars Hill, Hendersonville, Fletcher, and Weaverville to just name a few. As an independent group, our brokers combine their experience from successfully closing hundreds of transactions every year. Asheville Realty Group specializes in out of town customers, looking to relocate to Asheville, NC.
Get in touch with us today by filling out the form below or give us a call at 828-252-1910
Contact Form
We would love to hear from you! Please fill out this form and we will get in touch with you shortly.