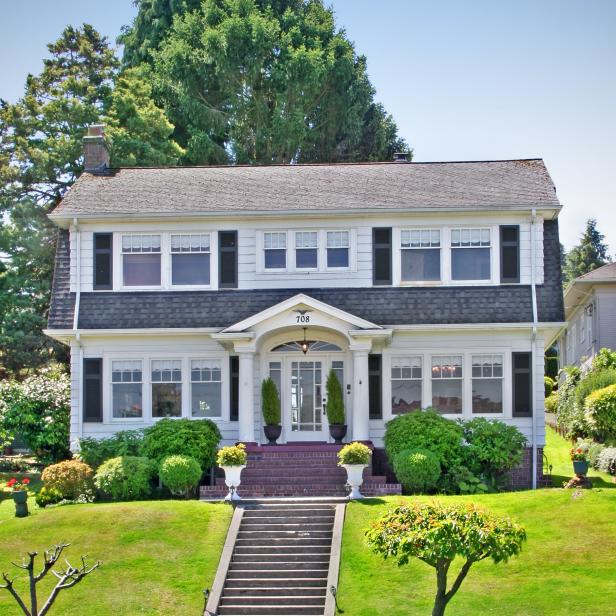 If you're looking for Asheville NC houses for sale read our list of the "Ten Facts You Never Knew About Buying Asheville NC Houses For Sale." This will help to get your search for Asheville houses for sale off to the right start. The number of rooms, condition of the kitchen, and yard size are all important, consider these 10 things before you make an offer.
1) Location, Location, Location
It's said the 3 most important things when buying an Asheville house for sale are location, location, location.
If you love the neighborhood and your neighbors, you can live with almost any imperfection in a home Almost everything else can be changed. Once you sign the dotted line, you cannot change your home's location. When house hunting, consider any potential home's proximity to your work, the charm of the neighborhood, how the home is situated on the lot, ease of access, noise from neighbors, traffic, or pets, and access to parks, shopping, schools, and public transportation.
2) Situational Factors
Beyond the location, look at the particular site of the home. If the home is on a hill does it have a view, a walkout basement, or lots of stairs to climb? Can your neighbors look directly into the home? How suitable Is the yard for kids, pets, gardening, etc? How safe is the access to the property?
3) Check Out the Neighborhood
When searching through Asheville houses for sale be sure the neighborhood, along with the house, meets your expectations.
They say that you should own the smallest home in the nicest neighborhood that you can afford. You'll have a great view! Drive around on week days and weekends, during the day and in the evening. Are neighborhood homes consistent in size and features? Do the neighbors keep the yards clean and tidy or are there old cars and trash around?
Is the neighborhood safe enough for people to walk, run, or bike and are there children playing in the yards?
4) Curb Appeal
Asheville houses for sale should reflect your lifestyle. Do you live a laid-back life? Then you might not want a formal Victorian or Tudor style home. Something simpler and more contemporary might be in order. Check out the exterior features. A brick home is easier to maintain, unless you live in an earthquake-prone area! The roof in good condition? The landscaping attractive? Sidewalks leading to the home safe?
5) Size and Floor Plan
You're thinking you've found your dream home. But is your dream home impractical? Do you really need 4 bedrooms and 4 baths when you live alone? A large home can give you the extra space you've always wanted for a home office or crafts or art projects. There's a price to pay in higher heating bills and higher taxes. You'll need more furniture to furnish and extra money budgeted to decorate. So think about how the new home space will be used and whether it will fit your lifestyle now and in the future.
6) Bedrooms and Bathrooms
Decide how many bedrooms and bathrooms you really need, and only look at homes that meet your criteria. It would be a shame to fall in love with a cozy, charming cottage that just isn't big enough. An extra bedroom is always a plus, as it can be used for a home office, craft studio, or guest room. If you think you'll be adding more room later, be sure to consult an architect who can advise you on space planning, lot usage and city regulations.
7) The Kitchen
If the kitchen is the heart of your home, don't settle for a home with a kitchen that just won't work. You can always remodel, but it's very costly. Can you just replace cabinet faces and counter tops? Will an inexpensive makeover be sufficient? Don't worry about appliances, as they can usually be easily replaced.

8) Closets and Storage
Older homes tend to have little closets and not a lot of storage space. If you have lots of sports equipment, craft supplies, out-of-season clothes, and holiday decorations, be sure you know where it will go in your new home. Newer homes tend to have big closets and lots of storage. You can always add storage space, but you might have to sacrifice living space in your rooms.


9) Windows and Lighting
Love a bright sunny room or do you love privacy?Look at a home with light and sunshine in mind. Look at the locations of electrical outlets and fixtures. Will they accommodate your lighting needs? Is there recessed lighting in the kitchen, cove lighting in the family room and a lovely chandelier in the dining room? If not, you can add them later, but it's nice to have it in place when you move in.
10) Finishing Touches
Sometimes the simplest home looks spectacular because of the installation of moldings, hardware and a fireplace. If these elements are important to you, look for them while house hunting or be ready to add them after you move in.
If you keep these specific elements of a home in mind, your house hunting will be more successful, and you'll likely end up with the home of your dreams — for now, that is!
For more information about Asheville NC Houses For Sale visit us here, Asheville Houses For Sale
Contact Form
We would love to hear from you! Please fill out this form and we will get in touch with you shortly.