There are so many beautiful places in North Carolina to visit, like the great metropolis of Charlotte or the lovely Outer Banks. But nestled in the Blue Ridge mountains of the Tar Heel state is a town you might not hear about as often as you should.
If you're ready to make a life change, check out Asheville NC real estate. Asheville has everything you're looking for and more: delicious cuisine, a thriving art scene, exquisite markets, impeccably cool weather and gorgeous mountain views.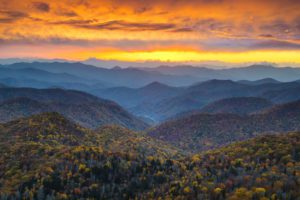 If you're looking to move, love a good draft beer (or a fancy chardonnay) and enjoy a simpler, relaxed pace of live Asheville is calling your name.
All within a three block area in downtown Asheville, you can admire art deco architecture, catch an original play, dine al fresco, shop until you drop at independent boutiques, choose from all kinds of cuisines, be entertained by a street mime, see an artist at work in a studio, play drums in a lively drum circle, gaze at layers of blue mountains, browse some of the nation's best independent book stores, and….get the picture?
Who wouldn't want to live in Asheville?
We're not the only folks who think Asheville is great. Asheville's accolades include "Happiest City in America," "Beer City USA," and among the top U.S. cities to do business.
The cultural accolades that the region receives complement the dramatic scenery that sets the region apart. Western North Carolina enjoys elevations ranging from 1,500 feet in the valleys to 6,684 feet at Mount Mitchell, the highest peak east of the Mississippi River.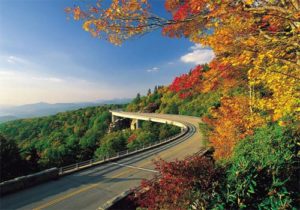 The 469-mile Blue Ridge Parkway, considered the nation's most scenic highway, winds along the Blue Ridge Mountains, through Asheville and enters the Great Smoky Mountains National Park. Overlooks, hiking trails and the headquarters of the Southern Highland Craft Guild make scenic drives along the Parkway popular for locals and tourists alike.
The area's mountain location is accessible to many major cities. Charlotte, NC is an hour and a half away and Atlanta, GA is a little over four hours from Asheville.
Check out what the Travel Channel had to say about Asheville, Happy Asheville
Contact Form
We would love to hear from you! Please fill out this form and we will get in touch with you shortly.