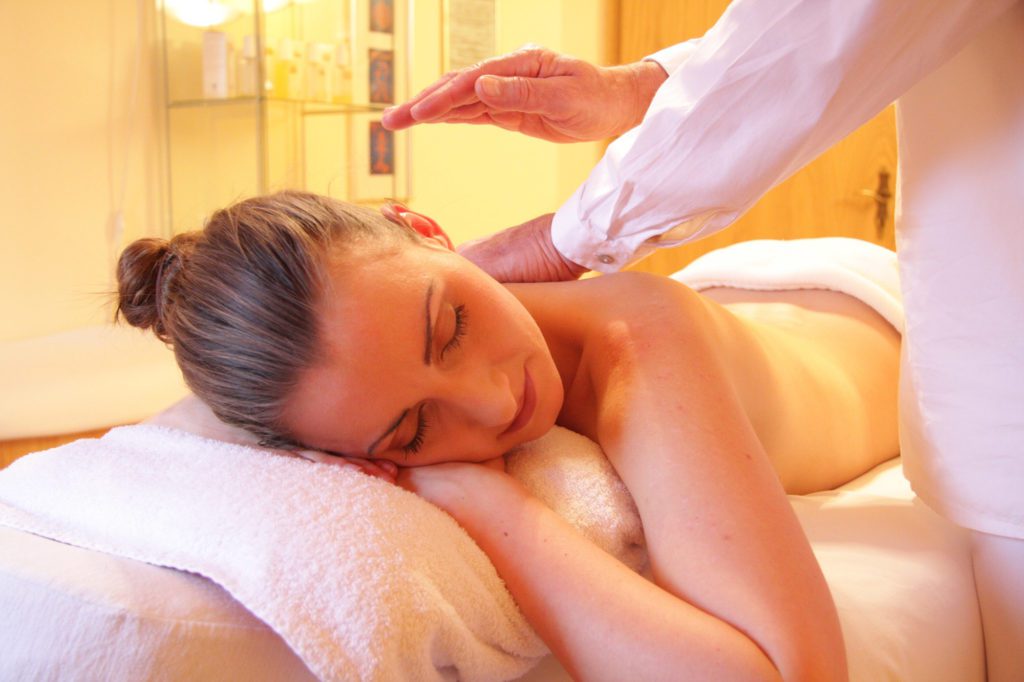 With the holidays just around the corner, there has never been a better time to relax at a spa with your loved ones. If you're hosting family in Asheville for the holiday season, treat them to a day at the spa. Once you've seen all the Asheville holiday lights, kick up your feet at one of these tranquil retreats. Or, get away from the hustle and bustle for a day to relax all by yourself!
Asheville is home to many beautiful and holistic spas that will help you calm your mind and leave your worries behind. Here are our picks for top Asheville spas.
View this post on Instagram
Experience the natural-inspired wonder of the salt caves! Located in the heart of downtown Asheville, the salt caves is the perfect place to relax, re-balance and heal. Lay under a blanket on a zero gravity chair in their Himalayan salt cave, get a relaxing massage or indulge in a salt body scrub service.
This unique Japanese style spa offers a private outdoor hot tube area! Sjoji Spa & Lounge features a sauna, cold plunge pools, salt tubs and massage therapy. It's located just outside of downtown Asheville and is a great place to unwind during the busy holiday season.
View this post on Instagram
Relax at this trendy day spa right off College Ave. Spa Theology offers massages, facials, wellness soaks and so much more. This spa features a variety of Asheville inspired services such as the Asheville Tea Service which features local tea, the Burial Beer Treatment that is used to freshen and smooth your skin, the French Broad Chocolate Massage and much more!
View this post on Instagram
Built in 1913, The Omni Grove Hotel is a classic Asheville visit. Their spa has a steam room, saunas and an outdoor terrace where you can sit in a hot tub and view the beautiful mountain backdrop. There is a huge waterfall pool on the inside located in a glass atrium that's nothing like any other spa in town. Enjoy an array of massages, facials, body treatments and much more.
About Asheville Realty Group
Asheville Realty Group is located in the heart of Downtown Asheville, surrounded by the Blue Ridge Mountains. We are your local Asheville connection servicing the towns of Arden, Asheville, Black Mountain, Candler, Fairview, Leicester, Mars Hill, Hendersonville, Fletcher, and Weaverville to just name a few. As an independent group, our brokers combine their experience from successfully closing hundreds of transactions every year. Asheville Realty Group specializes in out of town customers, looking to relocate to Asheville, NC.
Get in touch with us today by filling out the form below or give us a call at 828-252-1910
Contact Form
We would love to hear from you! Please fill out this form and we will get in touch with you shortly.