To benefit a new charter school committed to eliminating the opportunity gap in Asheville
WHY PEAK?
​We hope to prove what is possible – to close the gap by having our black/brown students scoring at or above the levels of the white students, and to have a high percent of our students prepared for honors/AP in high school and go on to college.  Our intent is to share our successes with Asheville City Schools and Buncombe County Schools to help eradicate the gap not just for our students, but all students of color in the area.
​
HOW TO HELP?
Donate lightly used or new books: individual classroom library books and/or book sets (4-5 copies of one title).
​
WHAT TYPE OF BOOKS?
Any elementary grade titles, with emphasis on K-2 – nonfiction books, picture books, phonics readers, or chapter books, with special emphasis on collecting books with characters/biographies with persons of color.
WHERE TO DONATE?
You can drop off your books at any one of our community partners listed below. Or email us, and an Asheville Realty Group agent or Club Pilates representative will be more then happy to come by and pick up your donations. If you prefer to order books online you can have them shipped to:
Asheville Realty Group 
C/O Book Drive
47 Patton Avenue
Asheville, NC 28801
​FOR MORE INFO:
Visit bridgethegapbookdrive.com or contact us at Asheville Realty Group today, we are here to help!  To find out more about Asheville Peak Academy, click here.
Blog compiled by Erin Secretarski, a licensed agent and Director of Getting Stuff Done at Asheville Realty Group.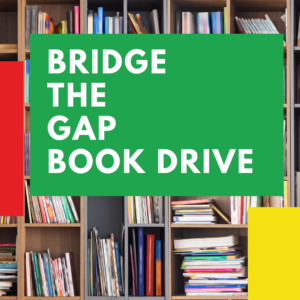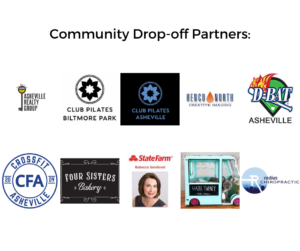 About Asheville Realty Group
Asheville Realty Group is a boutique brokerage firm offering full-service real estate services. We have locally experienced agents who specialize in residential homes, luxury homes, country-side acreage and everything in between. We love Asheville and the surrounding mountain communities that we call home!
Get in touch with us today by filling out the form below or give us a call at 828-252-1910
Contact Form
We would love to hear from you! Please fill out this form and we will get in touch with you shortly.