Problems Selling Your Home

?
It's no secret that WNC is experiencing a strong seller's market. With more home buyers than inventory, most sellers have been delighted to sell quickly and often with multiple offers above asking price. Yet, some homes are still sitting on the market and these sellers may be wondering why.
Here are 5 reasons why your home listing is not selling:
OVERCONFIDENCE – While many homes are being snapped up on day one, this does not mean you can avoid the basics of good marketing, professional photos, and open houses.
OVERPRICED– In a seller's market, home prices do advance, but a dramatically overpriced home will still sit unnoticed. We are finding in the Asheville area that a home priced on the lower end of the suggested price range will sell for more money than one priced at the upper end of that range!
APPEARANCE OR CONDITION – With low inventory, homebuyers will compromise on some issues, but properties in need of major TLC or extensive deferred maintenance will not hold mass appeal. Whether you prep your home to sell, or negotiate repairs later on – unless you want to accept a price way lower than market value, be prepared to bring some things up to par.
TITLE ISSUES– Title issues are more common than you think. Old judgments or messy probate can take time to resolve and in a fast-paced market, buyers will often just move on.
ODOROUS DETERRENTS – Smelly homes simply do not sell. Whether it's dampness, smoke, or pets – you may not notice what other people smell the moment they walk through your door. Fortunately, there are professional options that can eliminate most odors. Ask us and we will be happy to point you in the right direction.
FUNCTIONAL OBSCELENCE – Sometimes there are things about your home that you can not change that may need to be taken into consideration when considering price. For example, things like road noise, a remote location, a steep driveway, a peculiar layout, the size of your yard are all things you can't really change and they might be deterrents to buyers. Often times price needs to be adjusted to compensate for these features you can't change.
A seller's market is exciting for homeowners ready to move. If your listing is just sitting without much activity, it is time to take a hard look at the big picture, make changes, and get that home SOLD! If your home is getting a lot of activity, and still isn't selling most of the time it comes down to price. It might be priced appropriately for the market, but are there things that are stopping buyers from choosing your home?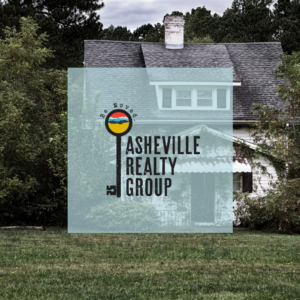 About Asheville Realty Group
Asheville Realty Group is a boutique brokerage firm offering full-service real estate services. We have locally experienced agents who specialize in residential homes, luxury homes, country-side acreage and everything in between. We love Asheville and the surrounding mountain communities that we call home!
Get in touch with us today by filling out the form below or give us a call at 828-252-1910
Contact Form
We would love to hear from you! Please fill out this form and we will get in touch with you shortly.