Buyers and Sellers –

Stay Focused on Your

Goal
Buying or selling a home can be stressful, even in normal times. Right now, if you're buying or selling a home in Asheville, you are probably feeling extreme pressure. Both buyers and sellers are being forced to make quick decisions.  As the tension rises, it can be easy to get caught up in a bidding situation and start to forget the end goal. Are you looking to downsize, scale up, relocate, retire – and at what financial commitment? Try not to lose focus!
Buyer Challenges:
WNC is facing a very tight inventory of available properties. When a home is listed for sale, buyers have limited window of time to tour it before it goes under contract. As your buyer agent making these appointments, we sometimes have to drop everything and squeeze into any appointment times available.  Buyers then know they must make a quick decision once they see a home they like. They do not have the luxury of a second look or hesitation, and often they are competing against multiple offers. We agents at Asheville Realty Group are here to shield you from the pressure, and help you make the best offer to not only "win" the contract, but also to protect your interests and keep your goals in clear focus. We know what sellers are looking for in a solid offer, and we can help you put it all together.

Seller Challenges:
Sellers are also feeling the challenge of the frantic pace. A home priced correctly will almost certainly have multiple offers within the first few days on the market. While it is nice to have multiple offers from which to choose, there are many variables involved. For example – are the buyers paying cash or getting a loan? Are they willing to get inspections done quickly? Have they even seen the home? In fact, buyers may be so anxious that some offers are being made sight-unseen! A combination of these factors could mean an offer is not as strong as it appears. In addition, if the seller intends to buy another home, then they will be in the same position as the buyers once they enter that side of the competitive market.
The bottom line in each case is to stay focused on the end goal. We are here to help with that. Why are you looking to buy or sell? Working with Asheville Realty Group, and relying on our experience, will help you keep your eye on the prize.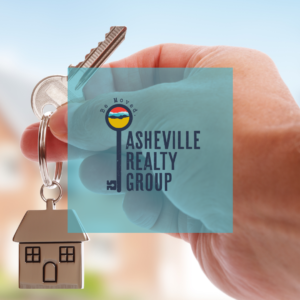 about Asheville Realty Group
Asheville Realty Group is a boutique brokerage firm offering full-service real estate services. We have locally experienced agents who specialize in residential homes, luxury homes, country-side acreage and everything in between. We love Asheville and the surrounding mountain communities that we call home!
Get in touch with us today by filling out the form below or give us a call at 828-252-1910
Contact Form
We would love to hear from you! Please fill out this form and we will get in touch with you shortly.